Research Institute of Parachute Engineering (Included in the association "Technodinamika") plans next year to begin developing a cargo parachute platform, taking into account the experience gained in Syria, reports
TASS
With reference to the general director of the scientific research institute Dmitry Tretyakov.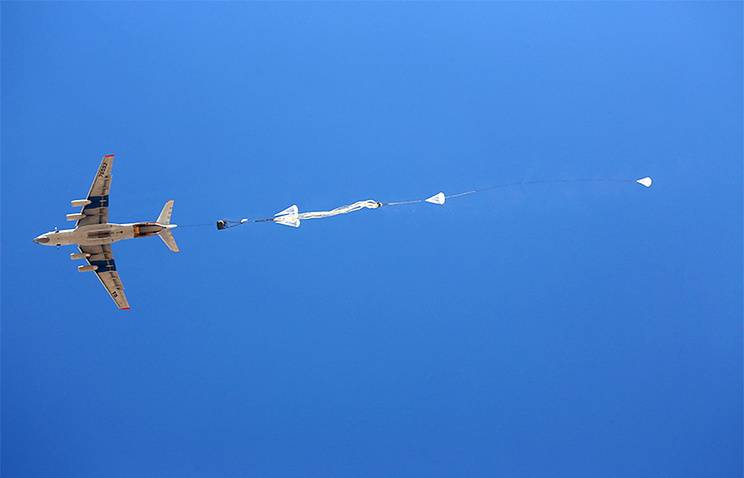 "Based on Syria's experience, next year we hope to open OCD to create a cheap cargo platform for delivering mainly humanitarian supplies and, perhaps, ammunition to combat zones," said Tretyakov.
The company's plans include the development of a cargo discharge system from a height inaccessible for portable air defense systems.
"In terms of freight, we are at the technical signing stage today. Next year, we will open development work on a controlled platform (carrying capacity) up to 2,5 tons for ejection of loads from a great height, "the general director said.
According to him, "the new system will allow to land cargoes at heights from 250 to 20 thousands of meters." Existing systems today allow dumping loads from a height of no more than 4-x thousand meters.
The scientific research institute also discusses the creation of a new system for landing on water with the command of the Navy. This was told by the chief designer of the enterprise Viktor Lyalin.
"Bye with
fleet
discussions are underway on the new work of rescue (landing on water) from an airplane, "he said without specifying details.
The designer recalled that the institute had already created parachutes for people in the interests of the Navy, as well as a system for dropping boats.