The Russian Foreign Minister spoke about the nature of the adoption and extension of anti-Russian sanctions by European partners. Sergey Larvov noted that Moscow is aware of the directives coming down to the EU from the outside. Based on these directives, European countries should resort to certain rhetoric in Russia. This statement was made by Sergey Lavrov during his visit to Serbia.
Fragment of a speech by the head of Russian diplomacy during the briefing:
It is written there that the absolute obligation of all these countries is to pronounce the terms "annexation of the Crimea", "occupation of Donbass" as a mantra, and so on in the text. If you look, read what members of the European Union say, it is very similar to the fact that this instruction is obligatory for execution.
At the same time, the Russian Foreign Minister noted that there was no longer a single European "choir". Individual countries, he said, demonstrate their own point of view on what is happening, understanding the absurdity of the situation with pressure on the Russian Federation.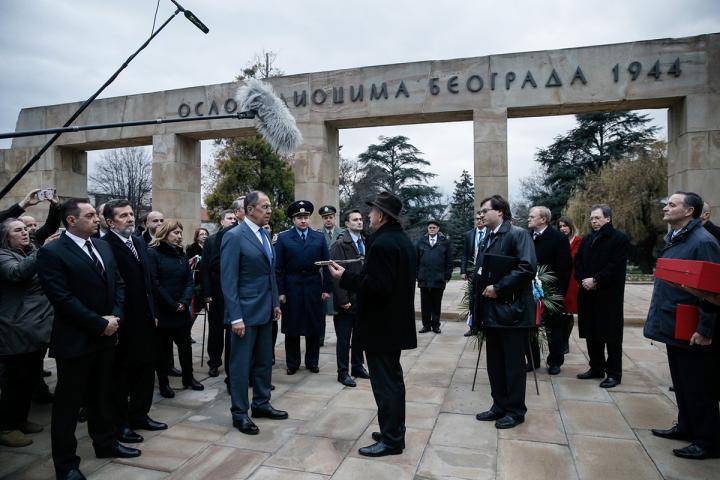 Sergey Lavrov spoke also about the so-called "energy packages" adopted by the European Union. According to Sergey Lavrov, negotiations on energy supply are becoming a victim of ideology:
(Negotiations) are falling victim to ideologized and politicized approaches, which are directed by and large, to shield the absolute inability of the Ukrainian leadership to fulfill the Minsk agreements, which President Poroshenko signed.
The minister noted that individual EU countries with unclear obstinacy are trying to preserve gas transit through Ukraine, even though this transit causes economic damage to the European Union itself. According to Sergey Lavrov, this is what once again makes one doubt the EU's independence in making decisions.