Central Election Commission of the PMR
сообщает
about summarizing the voting results on candidates for the presidency of the republic. The report says that when the turnout was about 60%, the victory was won by the Chairman of the Supreme Council of the Pridnestrovskaia Moldavskaia Respublika Vadim Krasnoselsky with the result of 62,3%.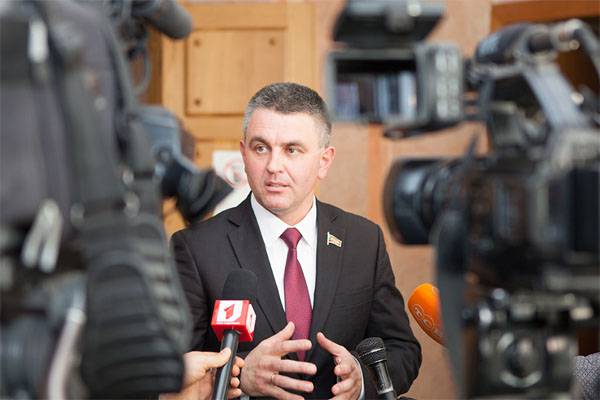 The current president of the PMR, Yevgeny Shevchuk, who participated in the elections, won only 27,38% of the votes and resigned as president.
It is known that General Vadim Krasnoselsky previously held the post of Minister of Internal Affairs of the PMR.
For reference: Vadim Krasnoselsky was born in 1970 year in the Chita region of the RSFSR in the family of a soldier. In 1978, the family moved to the Moldovan city of Bender. In 1993, Vadim Nikolayevich graduated with honors from the Kharkov Higher Military Command Engineering School. In the same year he began serving in the ranks of the Transnistrian militia. In 2002, he graduated from the Law Faculty of the Transnistrian State University.
An interesting fact is that Vadim Krasnoselsky is under the sanctions of the European Union. In particular, he is banned from entering the EU.
According to Transnistrian sources, Vadim Krasnoselsky during the election race was supported by some deputies of the State Duma of the Russian Federation. This information is not officially confirmed.
International observers during the voting did not reveal any serious violations that could affect the outcome of the elections.