The construction of the buildings of the administrative and business complex of the Ground Forces Combat Training Center, located in the village of Mulino (Nizhny Novgorod Region), reaches 99%, reports
Interfax-AVN
Post Spetsstroy Russia.
"At present, on the territory of the Center, erected by specialists of the Main Directorate of Engineering Works No. 2 at Spetsstroy of Russia, the communications of the administrative territory and the tactical training ground are being arranged," the release said.
It is noted that "modern and spacious buildings of the headquarters, training complex (UTK), installation complex, complex of repair and maintenance of military equipment, a canteen for military personnel, a warehouse and building of the personnel of the landfill were built on the territory.
"In the modern building of the Centre's headquarters there are not only premises for the Chief of Staff and subordinate services that are already equipped with everything necessary, but also rooms for accommodating the officers of the exercise headquarters and trainees for the command of commanders. From these halls, they will monitor and manage the actions of the units at the site, "the press service told.
According to the information, "in the huge halls of the three wings of the training complex, the simulators of the main types of military equipment of the Ground Forces have already been installed, in which hundreds of servicemen can practice at the same time."
All work will be completed by the end of 2017.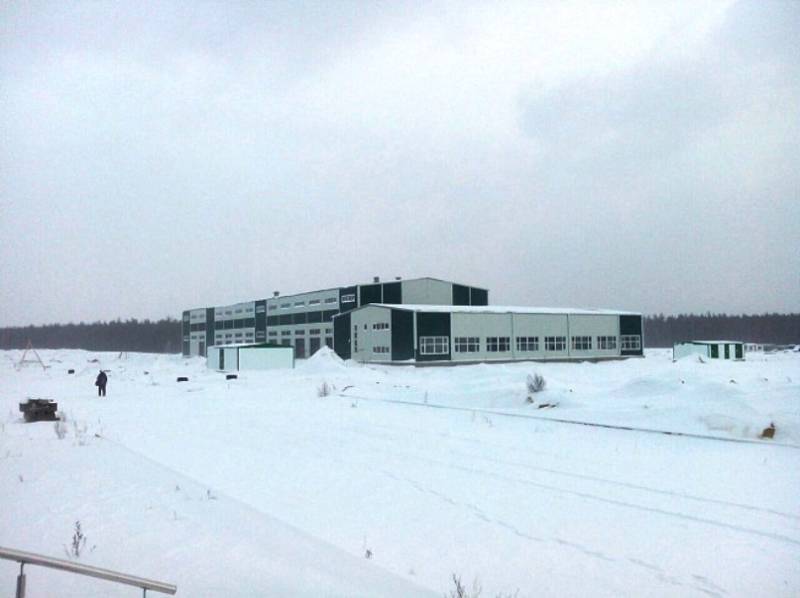 "Complex group simulators installed at the Ground Forces Combat Training Center allow you to create any given picture of the battlefield in the 3D format, combining a virtual environment with real physical objects. At the same time, the constructed physical objects make it possible to reproduce the battle conditions in the most open way, in the city, town, etc., as realistic as possible. At present, all the complexes of the Center are equipped with simulators: tankers are engaged in one pavilion, motorized riflemen in the second, and gunners in the third, "the report says.
The Center will be able to train more than 30 thousand troops annually.