The governor of the Syrian province of Homs reports on how the evacuation of civilians from Palmyra was carried out. According to him, until the insurgents entered the city previously liberated from them, the Syrian army and local authorities were able to evacuate about 80% of the population.
RIA News
cites a statement by Governor Homs Talal Barazi:
We are concerned about the fate of those who stayed there (in the city).
The Russian focal point for reconciliation of the parties reports that at least 11,000 militants were involved in the attack on Palmyra of ISIS (prohibited in the Russian Federation). The attacks were carried out with 4-x directions, one of which is the road connecting Palmyra (Tadmor) with the administrative center of the province of Homs. The road was finally cut by the militants.
According to Barazi, the Syrian army has now lost control over the eastern part of the city, the center and individual neighborhoods in the West. In this case, the governor of the Syrian province said that the armed forces of the SAR are regrouping and waiting for reinforcements.
Igilovtsy meanwhile in social network accounts claim that the whole of Palmyra is under their complete control.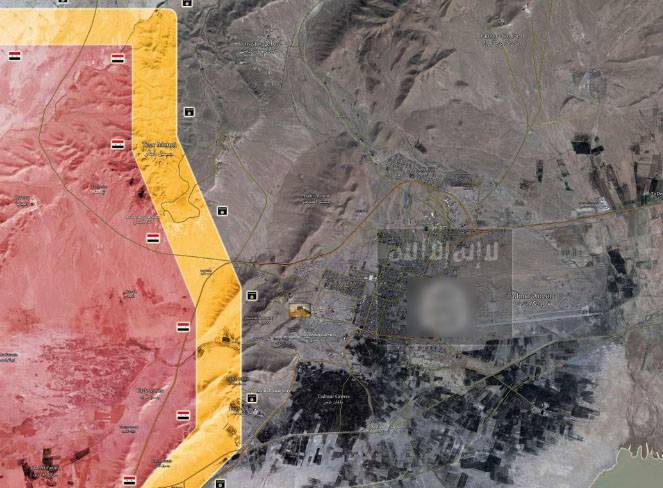 Barazi:
I am confident that control over Tadmor (Palmyra) will be fully restored soon.
Official data on the losses of the parties are still not available. On the eve it was reported that the Syrian army lost no less than 340 people during the defense of Palmyra during Saturday and Sunday. Losses of ISIS - more than half a thousand killed and wounded.