This week, the Congressional Armed Forces Committee heard representatives of the Navy about the increased cost of the coastal zone development program (from $ 220 million to 470 million), and also tried to find out the reasons for the frequent breakdowns of warships built according to this program.
RIA News
.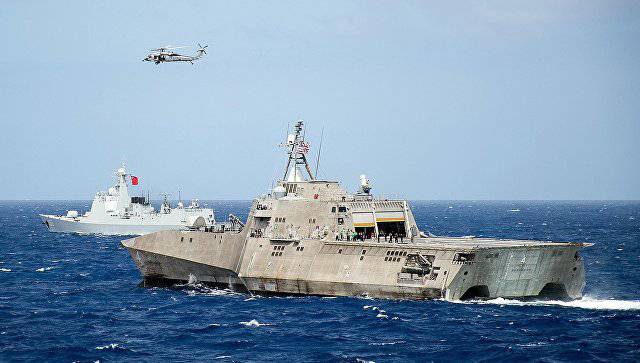 According to Vice-Admiral Thomas Rowden, "The last crash of this type of ship, the USS Montgomery (Montgomery), in the Panama Canal 29 of October was partly due to the fact that local technical personnel did not follow the instructions provided by the American side."
The agency notes that earlier "Montgomery" already experienced technical problems associated with constructive flaws, which made themselves felt in September, almost immediately after the start of operation of the ship.
"The design flaws caused two more ships to break down: USS Milwaukee, which broke in 40 miles off the coast of Virginia, and Coronado, which suffered in late August when moving from the Hawaiian Islands to Singapore. But the ships Fort Worth and Freedom fell victim to the incompetence of the crew, "the article says.
The incident with Fort Worth in the Navy called one of the largest of all that ever happened to the ships of the type LCS (Littoral Combat Ship) - its repair cost $ 5,6 million and lasted 184 day. "The improper operation of the engine lubrication system caused the 3 bearings to fail from 5," the military explained.
And finally, Freedom, which failed in July, its "engine flooded with sea water as a result of damage to the pump seal." $ 12 million was spent on ship repairs.