Recently, a military exercise was held in Tyva "at sub-zero temperatures," it is possible that this demonstration of strength is the preparation of Russian troops for the "winter war," writes The Daily Express.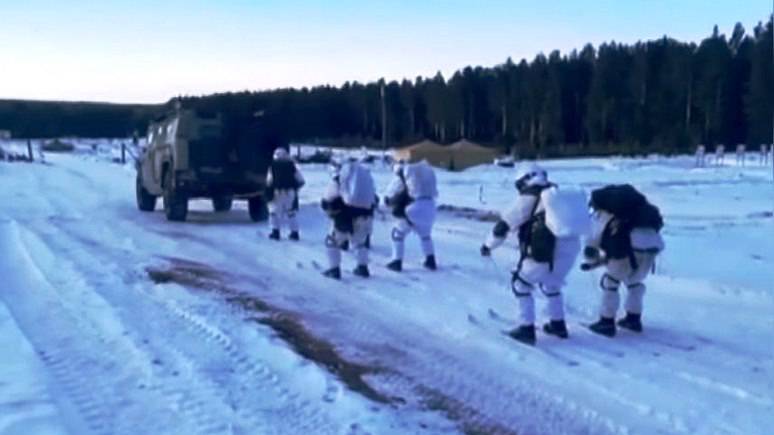 "The alarming shots on which Russian soldiers are skiing on snow-covered slopes with machine guns and grenade launchers have raised fears that Vladimir Putin is planning a winter war," the article cites the article.
RT
.
The newspaper notes that "a terrifying number of soldiers were involved in this demonstration of force from a nuclear power", who participated in military exercises in the "frosty conditions of the Tyva Republic".
The video captured as "military, dressed in white camouflage, first pulled on a snowmobile," and then they take a position in the snow, "becoming, in fact, invisible on a white background." On the frames you can also see how the fighters "at minus temperatures" shoot from grenade launchers and machine guns.
"This new video has reinforced fears that Vladimir Putin is preparing his army to launch an attack in any weather," the newspaper stresses.
The publication notes that these footage "appeared only a few weeks after the" Kremlin "published another video in which the special forces demonstrate their ability to swim at a speed of 15 kilometers per hour under water, to a depth of 30 meters."
The author recalls that in response to the "Russian aggression", the "Iron Sword-2016" exercise was held in Lithuania, in which more than 4-thousand troops from NATO's 11 participated.