In the Kremlin, the US sanctions rhetoric is unfortunate and the White House's unwillingness to understand the essence of the processes taking place in Syria, reports
RIA News
statement by the press secretary of the Russian President Dmitry Peskov.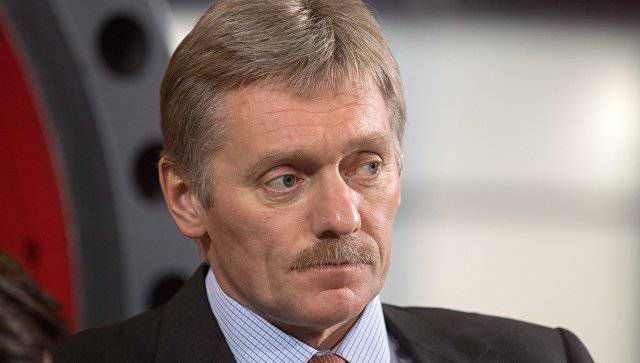 "And, in fact, they express a deep misunderstanding of these attempts to replace the inability and unwillingness to help in the Syrian settlement by these absolutely groundless threats in terms of sanctions",
He said, commenting on the statement made by the representative of the US administration about the possibility of introducing new anti-Russian sanctions because of the situation in the SAR.
According to Peskov, "instead of helping in the Syrian settlement, the West only continues to threaten with new absurd sanctions."
Answering the question of how the Kremlin will react in the event of the introduction of new restrictions, Peskov said: "Here, some eventual reasoning is absolutely inappropriate."
He also expressed the hope that common sense would eventually prevail, and the threat to impose sanctions would remain only talk.
The agency recalls that on the eve of the leaders of the United States, Canada, Britain, France, Germany and Italy threatened the allies of Assad sanctions, and accused them of unwillingness to "promote a political settlement in Syria."