Today is the Lebanese TV channel
Al-Manar
It comes out with the material that the militants of the terrorist group Dzhebhat na Nusra, which was renamed Dzhebhat Fath ash-Sham (prohibited in the Russian Federation), announced their decision to cease resistance in Aleppo. If you believe the Lebanese source mentioned, the Dzhebhat an-Nusra militants requested evacuation from the eastern quarters of Aleppo, in which they were finally locked up by Syrian government forces.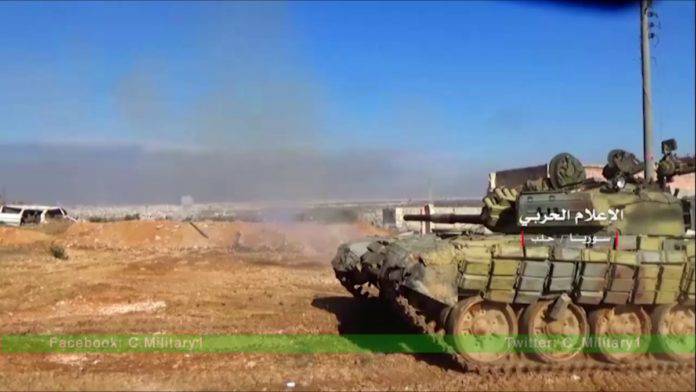 Recall that this morning no more than 7% of the territory remained under the control of the militants in the south-east of Aleppo. The government forces were able to exempt from the terrorist occupation around 15 urban neighborhoods.
Correspondents of the Al-Manar TV channel claim that the al-Nusra militants agreed to leave Aleppo along the corridor that leads to the Castello road controlled by the Syrian armed forces.
If the information is true, then this is an attempt by Dzhebhat an-Nusra not to be utterly defeated in Aleppo and to save the lives of the militants that belong to the group. The fact is that the advance of the Syrian army in the south-east of Aleppo continues, and the militants have neither the strength nor the means to continue active resistance.
Портал
AMN
Meanwhile, publishes information about the capture of the Syrian army two more blocks of Aleppo. This is about Sheikh Lufty and Marj, from whom militants of groups associated with Al-Qaeda (banned in the Russian Federation) were beaten out. Soldiers of the Desert Falcons Brigade and the Marines of the SAR took part in the liberation of the quarters.