The Israeli parliament (Knesset) by a majority vote was in favor of the legalization of Jewish settlements in the West Bank. In fact, the majority was not at all overwhelming, as the authors of the initiative had expected: 58 deputies expressed support for the new bill, 51 - against.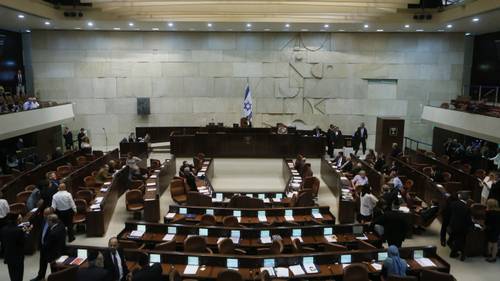 The adoption of the document was preceded by numerous debates. Opponents of the adoption of such a legislative measure suggested that without a full discussion of the possibility of legalizing Jewish settlements in the West Bank, a decision may entail certain foreign policy problems.
Individual countries have already responded to the adoption of the bill. Thus, the Turkish authorities stated that they condemn the adopted measure of Israel, considering it to be a "method of expansion".
Information Agency
«Anadolu»
cites the text of the statement of the Turkish Foreign Ministry, published before the vote:
Turkey condemns the decision of the Israeli authorities on the illegal construction of houses in occupied East Jerusalem. Turkish authorities speak out about unacceptability of steps that violate the atmosphere of peace and the right of the Palestinian people to their
historical
of the earth.
The Israeli parliament on the decision on the legislative measure to unilaterally legalize Jewish settlements in the Palestinian territories has a lot of questions, but there are no less to Ankara. The main question is: is not the Turkish invasion of northern Syria and Iraq without an invitation from the authorities of these countries and without the sanction of the UN Security Council the very occupation that the Turkish Foreign Ministry talks about?