The RCBZ brigade in the city of Kursk has replenished 12 with the latest reconnaissance chemical machines РХМ-6. Reports about it
press office
the main military department. The machines are equipped with a complex of modern equipment for conducting radiation, chemical and biological reconnaissance at a distance of up to several thousand meters. Control of the chemical situation by means of PXM-6 is carried out in 6 radius of km.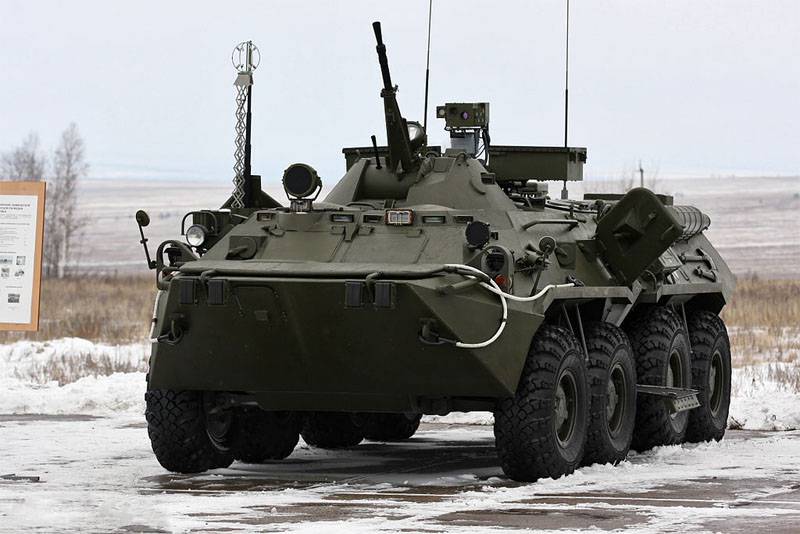 The PXM-6 provides not only the monitoring of the situation on the ground, but also the transfer of the received data to the automated command and control system. The timeliness of such data transfer, according to the command of the RCBZ troops, makes it possible to reduce possible personnel losses during a chemical attack on 50-70%. This is more than a significant value.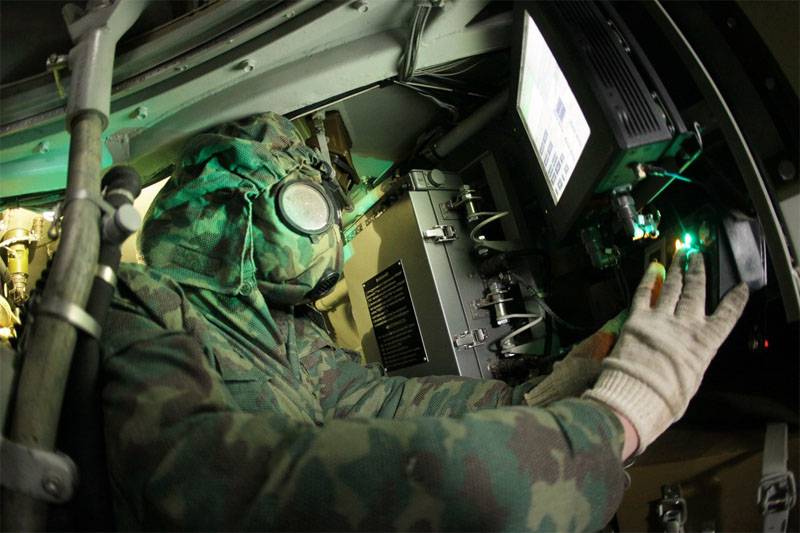 From the message
agencies
:
The equipment installed on the machine places high demands on the qualifications of the operators. Therefore, the soldiers of the RCB protection are already acquainting with the equipment of the brigade of schoolchildren who in the future want to become regular military personnel. So, 17-I Kursk school for 10 years of cooperation with the chemical team released 56 guys who are fully ready to serve in the army.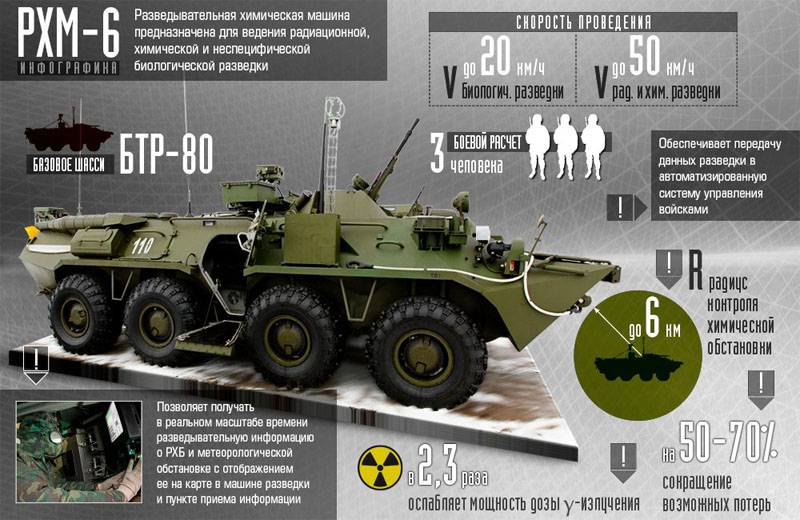 For reference: the combat crew PXM-6 - 3 man. The speed during radiation and chemical reconnaissance is up to 50 km / h. The weakening of the dose of gamma radiation - 2,3 times. The machine is based on the chassis of the BTR-80.