Head
press service
In the Western Military District, Igor Muginov reports that, to ensure the protection of the air borders of the Russian Federation, the C-400 Triumph, the latest anti-aircraft missile systems, have been supplied to test-combat duty in north-west Russia.
Igor Muginov notes that at the moment a planned check of the complexes is being carried out within the framework of the existing aerospace defense system of the Western Military District. In addition, the calculations of the C-400 air defense system will conduct a series of special training sessions, including training to bring the complexes on alert.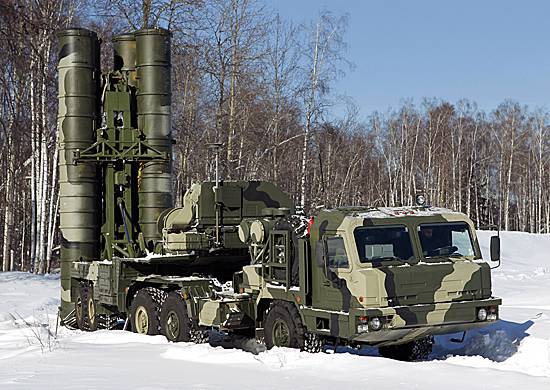 The Triumph C-400 complex is intended for highly effective destruction of all modern and prospective means of air attack. The air defense system is capable of destroying ballistic and cruise missiles, as well as fighters, strategic bombers and other air targets. The C-400 is capable of intercepting targets moving at speeds up to 4,8 km / s at a distance of 400 thou. M and at altitudes up to 30 thou. M.
Delivery of the C-400 "Triumph" air defense system to the troops is carried out as part of a large-scale modernization program for the Armed Forces of Russia. Recall that such countries as China, India, Turkey and others show interest in such complexes.