Confirmed information that Chechen special forces are sent to Syria. We are talking about special purpose battalions "East" and "West", which were previously formed on the territory of the Chechen Republic. A few weeks ago, these units received the status of military police battalions and began to prepare for shipment to the Syrian Arab Republic.
The newspaper "Izvestia" with reference to its own sources
сообщает
that the special forces of the Chechen Republic will deal exclusively with the protection of the objects of the Russian Armed Forces in Syria. We are talking about the Khmeimim air base, as well as the logistics base
fleet
in Tartus.
However, some experts when discussing information of this kind are inclined to believe that Chechen special forces can be used not only for security functions, but also for military operations to liberate Syrian territories from militants of terrorist groups. The fighters of the "East" and "West" battalions have a wealth of experience in anti-terrorist operations, as well as experience in military operations (an operation to force Georgia to peace in August 2008).
It is known that the Vostok battalion initially specialized in conducting combat operations in the conditions of a mountainous terrain in the southeast of Chechnya.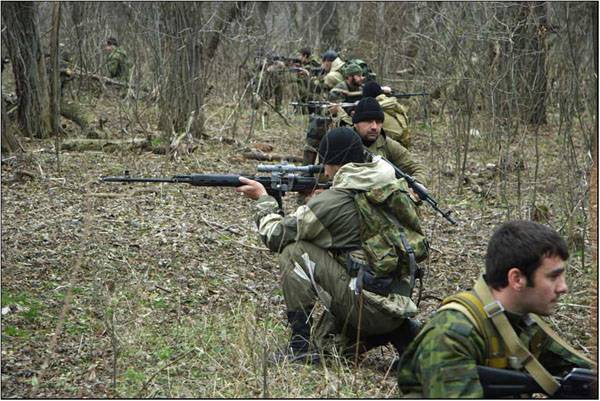 The circle of tasks included the liquidation of the leaders of the bandit groups and the receipt of intelligence information on the location and nature of the actions of the terrorist cells.