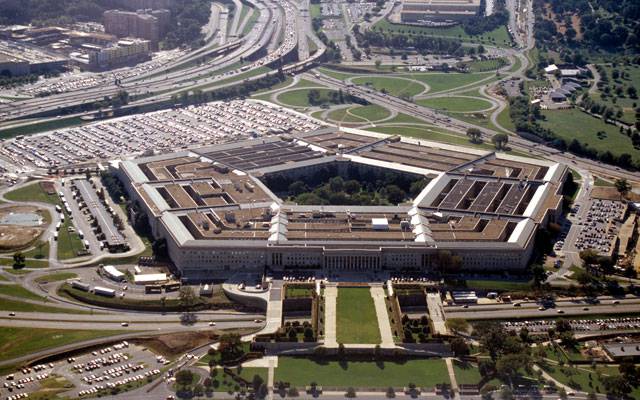 Since Donald Trump won the presidential election in the United States, the outgoing White House administration, previously unnoticed in sympathy for Russia, has finally gone bad. The degree of unreasonable Russophobia rolls over, and the absurdity of statements is steadily increasing.
Just yesterday, Pentagon chief Ashton Carter, speaking at a security forum in California, once again criticized Russia's actions in Syria, accused Moscow of escalating tensions in Ukraine and called Moscow responsible for cyber attacks against the United States. According to him, "these are not the actions that can be expected from the state responsible for its steps." At the same time, Carter noted that in Washington "they do not want to see the enemy in Russia, but they will defend their allies".
At the same time, the head of the defense department was not alone in his judgments. For example, his deputy, Frank Kendall, said that US policy, which had previously focused on countering threats in the Asia-Pacific region and the Middle East, now focuses on the Russian side, and other subordinate Mr. Carter, the US Air Force Minister Deborah Lee James, called Moscow is the number one threat to the United States. In general, the standard set of clichés, voiced by familiar characters.
I don't want to go into the lengthy discourse on the policy of double standards, the principles of which are adhered to overseas, and also reflect on what threats the White House and the Pentagon have been countering for five years in the Middle East region, which has become a hotbed of international terrorism for years of foreign intervention. In the current situation, it is more appropriate to ask the following question: why did anti-Russian rhetoric intensify right now, when the previous government is already beginning to pack its bags? It can be assumed that, through such provocative statements, the members of the outgoing administration intend to cut off ways for their successors to retreat as much as possible, leaving no room for political maneuver. As is known, Donald Trump and some members of his team have repeatedly spoken in favor of a dialogue with Moscow, calling, in particular, such a strategy the only possible solution to the Syrian conflict. Obviously, for the administration that has laid eight years on the altar of Russophobic ideology, the current geopolitical alignment, to put it mildly, is losing. At the same time, it is too early to judge how well the newly elected owner of the Oval Office expects political elites with their own opinions.