In the Kaliningrad region, the object of the Russian missile attack warning system was built and handed over to the military department. It includes buildings and facilities of the administrative-economic zone, reports
RIA News
Post Spetsstroy Russia.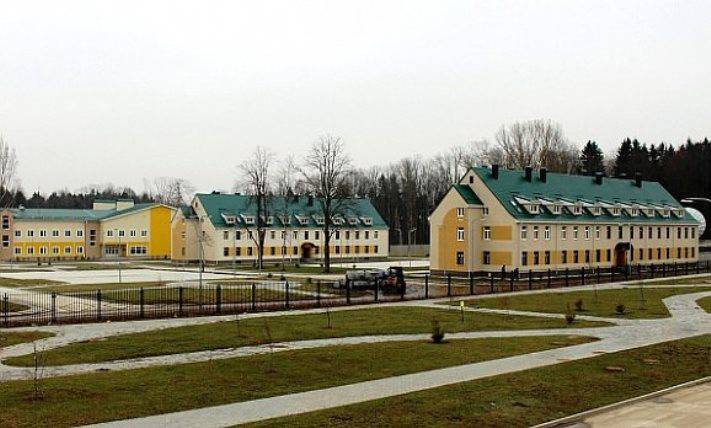 Administrative and economic zone (AHZ) is intended for the residence and service of the military, as well as the location of the technical means of the troops of the East Kazakhstan region of the VKS RF.
"In the Pioneer building of the Kaliningrad region, the transfer of buildings and structures of the AHZ to military authorities has been completed. The construction of the facility as part of the improvement and development of the missile attack warning system on the territory of the Russian Federation was carried out by the North-West Main Directorate of Spetsstroy of Russia and its branches, "the release says.
It is noted that at the present time "the deployment of personnel of military units at the facility is underway."
According to the press service, "around the city of Pionersky a complex of buildings and structures of the AHZ was built and reconstructed - about three dozen facilities, including buildings for military personnel, dormitories, an educational building, a medical center, a club with a cinema and gym, a canteen, para maintenance and repair of battery rooms, heated storages of automobiles, warehouses, fire stations, sewage treatment plants, boiler rooms, pump houses and other infrastructure facilities. "
In addition, a sports base was erected on the territory of the AHZ, including a football field with artificial turf, basketball, volleyball, tennis, gymnastics and weightlifting courts.