Turkish newspaper
Hurriyet
It comes out with a publication that says that the attack on the northern regions of Syria, which killed four soldiers of the Turkish Armed Forces, was struck by an Iranian drone. Turkish media claims that at the moment Ankara is trying to establish who the UAV specifically belonged to: the special forces of the Iranian army (Islamic Revolution Guard Corps) or the Lebanese Hezbollah.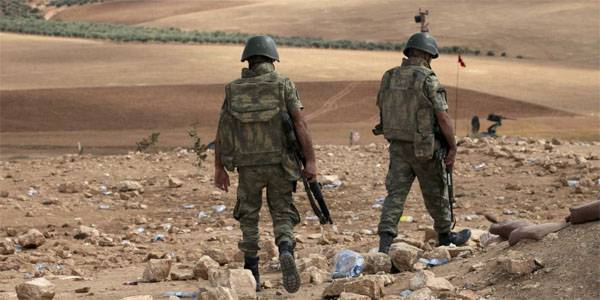 It is also reported that representatives of the leadership of Turkey (talking about Foreign Minister Mevlüt авavuşoлуlu and Turkish intelligence chief Hakan Fidan) during their visit to Tehran discussed with Iranian counterparts the issue of using a drone against the Turkish army. But then the Turkish Foreign Minister did not confirm this information.
The authors of the material in Hurriyet argue that the Turkish side was discussing the incident in the north of Syria, which took place on November 24, with Russian experts. If you believe this information, the Russian military confirmed that the air strike was not inflicted by an aircraft, but by an unmanned aerial vehicle. At the same time, the Armed Forces of the Russian Federation noted that the belonging of the drone is not Russian.
Earlier, Ankara stated that the air forces of the SAR Air Force had inflicted air strikes on Turkish soldiers. Turkish military personnel are in Syria without an "invitation" from the official authorities of Syria and without appropriate sanction from the UN Security Council. Earlier, Erdogan announced that the goal of the Turkish army in the SAR is "the completion of Assad's tyranny", now it is stated in the Turkish leadership that the overthrow of Assad is not the goal of Operation Eurofrat Shield.