Oboronlogistics LLC has entered into an agreement with the Northern Arctic Federal University (NArFU) on the establishment in Arkhangelsk of the Center for Maritime Operations Management in the Arctic zone of the Russian Federation, reports
RIA News
message of the general director of the enterprise Anton Filatov.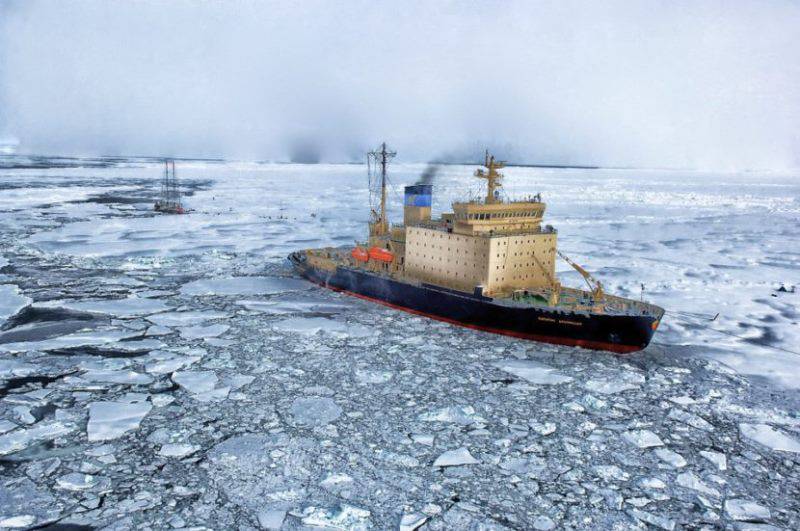 The agency recalls that in March, the Ministry of Defense collegium commissioned to develop a concept for the transport support of the military department in the Arctic and Kuril island zone.
As the coordinator of the First Arctic Consortium during the VI International Forum Arctic: Present and Future, Oboronlogistics signed an agreement with the Northern Arctic Federal University and jointly starts the project of creating a maritime operations control center in the Arctic zone of the Russian Federation in Arkhangelsk. The main goal of the consortium is to create a fundamentally new system of coordination of transport services in the Arctic for the Russian Ministry of Defense and, at the second stage, for other departments, "Filatov said.
According to him, "the forces of the consortium have begun the creation of a joint situational-logistical center, and the company" Oboronlogistika "has begun to restore the Pizhma and Kirzhach bulk carriers at the expense of extrabudgetary funds."
It is noted that "the coordination system of transport services in the Arctic for the Russian Defense Ministry will solve a complex of two interrelated tasks - creating a system for managing freight traffic and carrying capacity, as well as unifying and limiting the growth of tariffs for transport services laid in the price of state contracts."
"The technical implementation of the solution of these tasks will be carried out on the basis of an automated information system of dual use, which will be a functional part of the automated control system for material and technical support of the Russian Ministry of Defense with remote elements in Arkhangelsk and Vladivostok," the general director explained.
He also noted that a single set of activities, including supply planning, cargo flow management and tariff unification "will give a tangible gain in improving the quality and cost-effectiveness of transport services for the Russian military."