US defense enterprises are ready to bring the number of ships in the composition
fleet
up to 350 if Trump sets such a task, passes
RIA News
Statement by Chief of Staff of the Navy, John Richardson.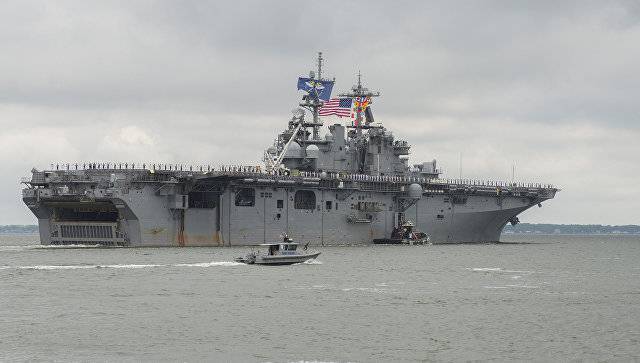 Recall, in his election speeches, Trump promised to increase the number of ships in the US Navy to 350.
"If it is funded, then it's a matter of working closely with the industrial base, and they are definitely ready to do it,"
Said Richardson.
According to him, "the current goal of the US Navy is to expand the fleet from around 290 ships to 308, but it can be quite simple to fulfill the new target in 350 ships."
The admiral noted that the "limiting and training of workers for the construction of new ships" could be the only limiting factor.
According to US media reports, Navy officials are still counting on how much the fleet will cost. As Richardson himself stated, funding could come from the "supplementary budget allocations for 2017 a year."