After counting the majority of votes in a referendum in Italy, it became clear that about 60% of Italians opposed the reforms initiated by the current Prime Minister. Recall that the idea of ​​Renzi was to strengthen the centralization of power in Italy, taking the lion's share of powers from the regions. In addition, he proposed to reduce the number of Italian senators. This kind of initiative failed.
Renzi acknowledged the failure of the ideas put up for discussion at the referendum, took responsibility for this failure and announced that he was resigning from the powers of the head of the Italian Cabinet of Ministers. It is reported by the news agency
Rider
.
During the televised address, Matteo Renzi stated:
The experience of my government leadership is over.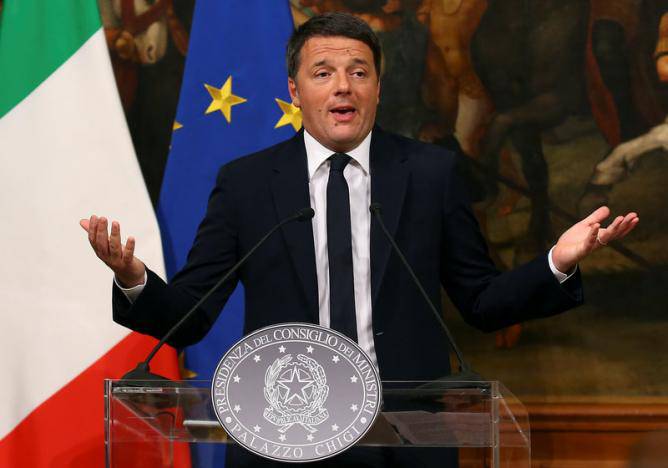 On Twitter, the Italian prime minister wrote that today (December 5) is submitting his resignation to the country's president. Recall that Matteo Renzi has been heading the Italian Cabinet since February 2014.
The Italians perceived the referendum not so much as the Renzi initiative, but as a question of Euro-optimism. It turned out that the majority of Italians are not ready to ensure that the power in the country from the regions was finally taken in favor of Rome, which now stands for continuing to support the policies of Brussels.
Despite the fact that Renzi still remains the prime minister, the struggle for the chair has already begun. Italian political scientists note that good chances appear in Italy's main Euro-skeptics, the League of the North movement, which unites politicians in the most industrialized regions of the country. "League of the North" is known for its statements and actions aimed at the need for rapprochement with Russia.