If Britain itself does not deliver humanitarian supplies to Aleppo, then let it not hinder others from doing so,
RIA News
statement by the representative of the Ministry of Defense of the Russian Federation Igor Konashenkov.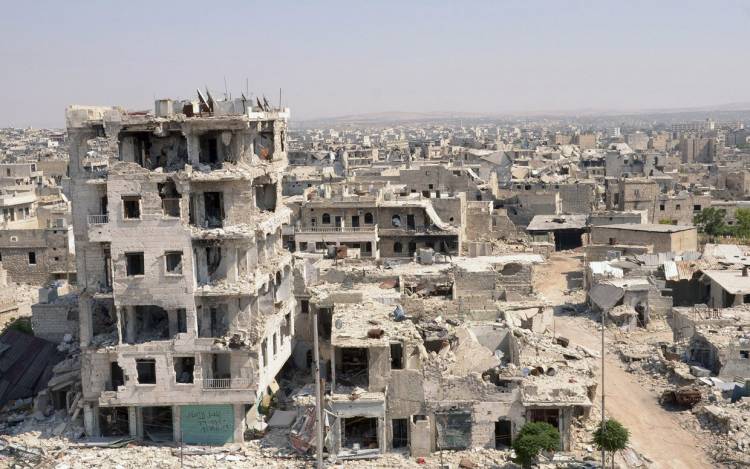 Earlier, a spokesman for the British prime minister issued a statement saying that Russia "obstructs the supply of humanitarian aid to residents of besieged Aleppo, not agreeing to a cease-fire."
Konashenkov recalled that since 28 November, Syrian troops liberated almost half of the militant-controlled neighborhoods in the eastern part of Aleppo. "More than 90 thousands of civilians living there have been released. Another 28 of thousands of civilians, of whom 14 of thousands are minor children, fled from the militant-controlled eastern neighborhoods of Aleppo to safe areas of the city. All this time, residents of the eastern neighborhoods receive daily humanitarian aid, medicines and warm clothes from the Russian Reconciliation Center and the Syrian government, "he said.
"Great Britain for all the years of the war in Syria has not allocated a single gram of flour, a single pill and not a single blanket to help civilians. Therefore, if the government of Great Britain really wants to send humanitarian aid to the residents of the eastern regions, there are all the conditions for this, tell me where it is now stuck. If there is no British humanitarian aid for Aleppo, do not stop others from helping ",
stressed the general.
"After such strange statements, the question arises, whose opinion did the press secretary of Theresa May express: her own or her manager? It seems that the British government on the basis of Russophobia has lost an objective view of what is happening in Syria, including Aleppo, "said Konashenkov.