The head of Ukraine Petro Poroshenko and his Polish counterpart Andrzej Duda in a joint statement called on the European Commission to reconsider the decision taken to expand Gazprom's access to the OPAL gas pipeline in Germany, the channel reported
112 Ukraine
.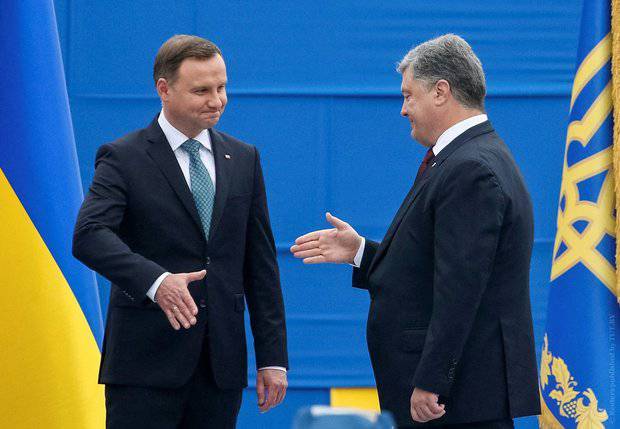 The statement was adopted by the presidents of December 2 in Warsaw.
"We believe that the decision does not meet the rules and principles of the Energy Community and contradicts the achievement of the organization's fundamental goal - unification of an energy-independent Europe. It undermines the principles of the Energy Community Treaty and the rules of competition. Moreover, it violates the provisions of the Association Agreement between Ukraine and the EU ",
- the document says.
The statement notes that the EC decision "poses a threat to the energy security of the countries of Central and Eastern Europe, which depend on gas supplies from a single source."
In addition, according to the presidents, "it (the solution) creates real risks for the continuous supply of gas between Poland and Ukraine and the substantial redirection of gas flows between other countries".
In addition, this step "is contrary to the EU sanctions policy, since it stimulates additional cash inflows to the Russian Federation, at the same time restricting Ukraine's revenues from gas transit," the heads of state said.
"We believe that this decision should be revised, although we understand how difficult and painful a step this can be," the document says.
Recall that at the end of October, the EC provided Gazprom with a wider access to the OPAL gas pipeline, which allows increasing the volumes of gas supplied to Europe bypassing Ukraine.