Marine aircraft carrier complexes (MAC) are present in the future plans for the development of the Navy, they will be used to ensure the security of Russia in the foreseeable future.
Interfax
a message from a member of the board of the military industrial complex of the Russian Federation, Vladimir Pospelov.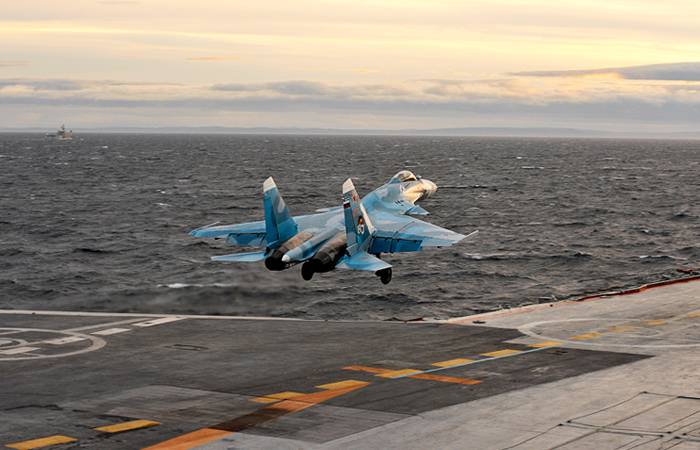 "In those programs that we form for the future, ships of this class are present. I am sure that the goals and tasks that are being decided by the Russian Navy will be solved in the future by ships of this class, "
- he said.
When asked by the agency, which way would the construction of the newest aircraft carrier go, Pospelov answered that "several options are always being considered."
Ships of this class are "an expensive pleasure for any country, especially given that some of the tasks can be solved by other effective naval means," in particular, using the capabilities of missile ships, which have recently replenished
fleet
he noted.
The agency recalls that in September, Industry Minister Denis Manturov said that Russian enterprises are able to build an aircraft carrier, but in this matter it is better to focus on demand from the military department.