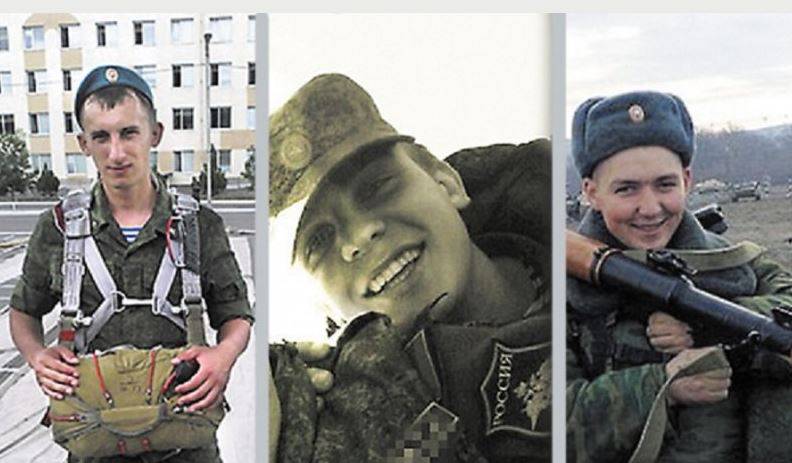 Three paratroopers who died in the Kuban River during the 24 exercise in November in the Krymsky district of the Krasnodar Territory were supposed to fly on another plane to perform parachute jumps. As a colleague said, by fatal coincidence of circumstances, they were sent instead of the group that accidentally stayed. As a result, no one was injured in the exercises among 80 people, reports KrasnodarMedia reported with reference to Our newspaper Novorossiysk.
"Three young guys drowned when the landing was unsuccessful. One of them had a wife and a child, the other wanted to serve all his life. But fate decided otherwise.
In November, 2016, the friends of the dead Novorossiysk paratroopers told what happened before the tragedy. Recall that 24 November in the Crimean region of the Krasnodar Territory held airborne training exercises. The event was attended by servicemen of the 108 Guards Airborne Assault Regiment, which is part of the 7 Guards Division of Novorossiysk. During a parachute jump, about two o'clock in the afternoon, three servicemen disappeared. Unfortunately, all three paratroopers died, their bodies found in the river.
Boarded the wrong plane
Fatal coincidence, otherwise you will not tell. After all, the group in which the dead paratroopers were in was not supposed to fly on that plane. The fellow Arthur Molochnikov (the name of the hero is changed) told about what happened on the day of the tragedy. In the IL-76, in which there were guys, our group was supposed to fly. However, we were a little late, and they were sent first. I can not imagine why the tragedy occurred, because all the others landed safely. And in our group of 80 people no one was hurt, - says the military.
On Tuesday, soldiers, acquaintances and just residents of Novorossiysk came to say goodbye to the dead paratroopers. An incredible number of people came: more than five thousand people. In all parts of the Airborne Forces of Russia honored the memory of our brothers. After saying goodbye, the paratroopers' bodies were sent home. The next day they were buried.
Criminal case initiated
The military department of the investigative committee opened a criminal case because of the death of three paratroopers. The officer of the military unit, who supervised the jumps, and military personnel who ensure the safety of the landing, are suspected of negligence, which led to the death of three people. Now military investigators are questioning witnesses, studying the documents regulating the conduct of these exercises. According to preliminary data, due to low cloud cover, military personnel didn't have time to detach parachute systems when released into the water, the press service of the Southern Military District commented