Information Agency
Interfax
citing Japanese media, reports that the Japanese budget for 2017 has a record military expenditure year. Never before has official Tokyo planned to spend more than 46 billion dollars a year on weapons and security issues.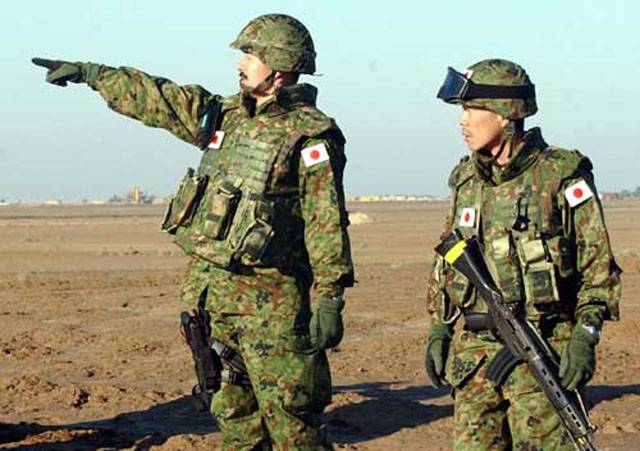 Attention is drawn to the fact that this is already the fifth increase in the military budget since 2012. It was in 2012 that the Japanese Cabinet was headed by Shinzo Abe, who today declares that he "sees growing threats to the country".
The Japanese media say that the main opponents in the Tokyo region are China and the DPRK.
It is noted that the growth of the military budget will also affect the service of American military bases operating in Japanese territory. At the same time, there is no exact data on how far the Land of the Rising Sun intends to increase funding for the American occupying forces. This part of the document will not be published and is determined by the "secret".
Official Tokyo, part of the budget intends to spend on the redeployment of the US military base "Futemma" in Okinawa. Today this military base is located in the city of Ginowan. On the eve, the court ruled that the Japanese government and the command of the US military bases in Okinawa must pay a total of about 8,3 million 2,2 compensation to thousands of district residents, who said that the constant noise of American military aircraft that take off and land on the airfield just 200 meters from private houses becomes unbearable.