A further reduction of the nuclear potential, indicated in the new foreign policy concept of Russia, is possible only with the counter steps of the US and its NATO allies, leads
RIA News
opinion of the chief editor of the magazine "National Defense" Igor Korotchenko.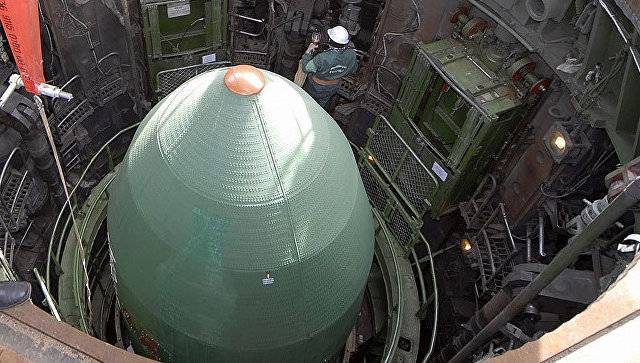 On Thursday, Vladimir Putin signed a decree approving the new Foreign Policy Concept of the Russian Federation, which says that Moscow "confirms its readiness to discuss issues of further phased reduction of nuclear potentials based on the growing urgency of making this process multilateral".
"Russia will be ready for practical negotiations to reduce its nuclear arsenal if the three key conditions are met. The first condition is the complete withdrawal of the American tactical nuclear
weapons
from Europe to the territory of the continental USA, "Korotchenko noted.
The second condition is that the allies of the United States, Britain and France, who are also members of the "nuclear club", are involved in the reduction process.
"When negotiating, on the one hand, the Russian delegation should speak, and on the other, the American-British-French one. The combined nuclear potential of these three countries should be summed up and counterposed to the Russian one ",
- he said.
The third condition, according to the expert, is "the introduction of binding legal documents regulating the activities of the global American anti-missile defense system".
"Here, some kind of agreement is needed that would regulate the deployment and operation of facilities of the American anti-missile defense system on the ground and sea echelons, potentially threatening the activities of the strategic nuclear forces of the Russian Federation," he said.
In addition, "inspection procedures should be provided for Russian military specialists to verify types of missiles that are loaded into missile defense launchers at facilities in Romania and Poland," since "these launchers can be used not only for anti-missile interception, but also for strikes against ground targets, which, given their combat radius, is a direct violation of the current INF Treaty, "Korotchenko emphasized.
He also did not rule out that the new modifications of the SM-3 antimissiles, which are expected to enter service after 2020, "can be equipped with a nuclear warhead and used for percussion, not anti-missile functions."