Renowned ship designer David Giles sued the US Navy, accusing the command of stealing the idea of ​​its high-speed trimaran, reports
MIC
with reference to The Daily Beast.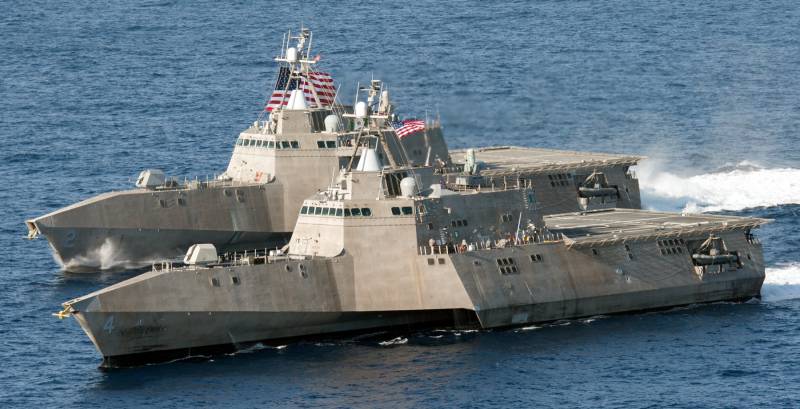 Giles's lawsuit states that the patented "bottom structure of the vessel, which provides speed up to 50 nodes, was used without the author's permission in the construction of new coastal zone warships".
Earlier, the designer planned to apply his idea for the construction of high-speed cargo ships, but the project failed.
"In 2002, David Giles's Fastship entered into a strategic partnership with Lockheed Martin, which designed high-speed patrol ships for the US coastal zone. In 2004, the company broke off relations with the Fastship and sent a shipboard project with a patented head to the naval ministry, "the newspaper writes, referring to the information in the statement of claim.
Military lawsuit is not recognized. The expert Donald Blount, attracted by them, said that "the geometry of the hull of the ships of the project Independence could be created by any designer." The court decision is expected early next year.
The publication recalls that the construction of military trimarans began in the United States in 2006. Four ships have already been transferred
the fleet
, and 6 more are at different stages of construction.
Help newspaper:
"The Independence class patrol boat is designed to patrol coastal waters. It achieves speeds up to 45 nodes and can take airborne people on board the 35. Armed with a 57-mm cannon, four 50-mm guns, an anti-aircraft missile system. At the stern there is a hangar and a helicopter platform. "