The Russian Ministry of Industry announced a competition to create a sample of a medium-speed diesel engine for promising naval ships, reports
Flotprom
.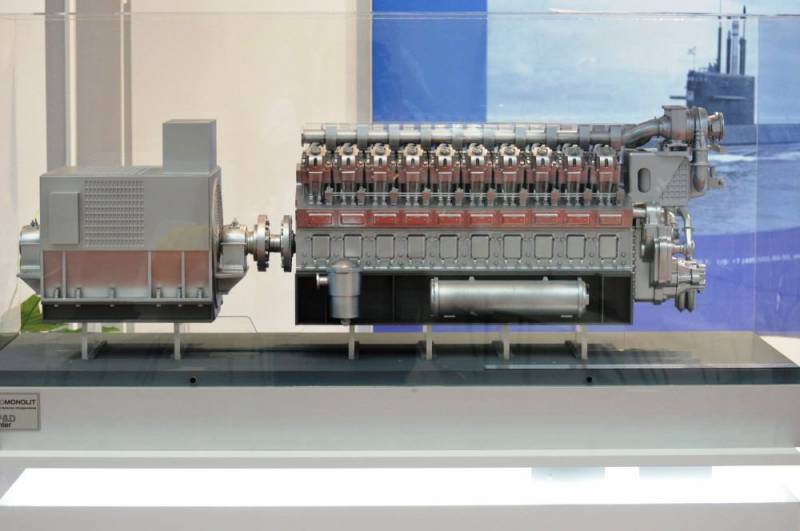 Marine diesel engine D500 production of Kolomna plant
According to the documentation, 26,5 million rubles is allocated for the creation of a sample of a V-shaped medium-speed diesel engine with the dimension of 31 / 750.
"At present, in the Russian Federation, domestic medium-speed ship diesel engines with a power above 4500 kW are not produced, which makes Russian shipbuilding and the Russian Navy economically dependent on imports and is unacceptable for these strategic industries and the country's defense"
- said the Ministry of Industry and Trade.
The contest is expected to win the designers of the Kolomna Plant.
"We hope to win this competition. State support in the field of diesel engineering contributes to the achievement of high results, as shown by the implementation of the previous Federal Target Program (FTP). Thanks to participation in the federal target program "Kolomensky Zavod" he created a new product: a diesel engine of a new dimension, type D500. In the course of the competition announced by the Ministry of Industry and Trade, a diesel engine for the Navy will be created on the basis of this size range
fleet
and civil shipbuilding of a new generation, "Valery Ryzhov, chief designer of the diesel engine building enterprise, told the publication.
Portal's reference: "Medium-speed diesel engines with a power above 4500 kW are used as the main engines of large ships and vessels. For example, the 20380Д16 diesel engines installed on corvettes of the 49 project have 4412 kW of power, and the Navy type Dubna 18 DRPN diesel tankers have 5890 kW of diesel.