The Russian Foreign Ministry is alarmed by the fact that the task of overthrowing the Assad regime in Syria "tightens military efforts," reports
RIA News
the words of the deputy head of department Sergey Ryabkov.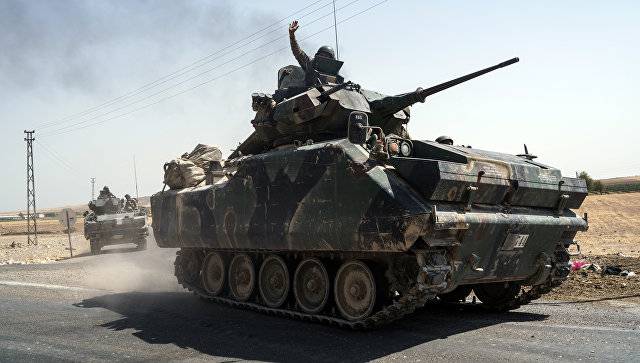 Earlier, Turkish President Tayyip Erdogan said that he launched an operation in Turkey in order to put an end to the rule of President Assad.
"We have never had any illusions about the goals pursued by the United States and a number of allies of the United States, including in the region, in the process of pursuing their Syrian policy, let's call it that. This goal is not hidden. It has been repeatedly stated at various levels, including the highest level, in both Washington and Ankara that they do not see the future of Syria with Assad in these capitals. Therefore, from the semantic point of view, there is no element of novelty in this ",
- Ryabkov told reporters.
"Another thing is that under the task of changing the regime in Damascus, concrete military efforts are now being tightened. That is, certain power methods, operations that can be carried out in this regard, of course, disturb us, "he added.
According to him, on the question of the future of Syria (in terms of its political structure), Russia "did not agree, and now does not agree with a number of countries, and Turkey is among them."