RIA News
with reference to the press service of the FSB Border Management in the Rostov region reports on the detention in the territory of the Russian Federation of two Ukrainian soldiers who have crossed the state border. After the arrest, the citizens of Ukraine reported that they deliberately moved to Russia, refusing to fight, and that they were called to the Ukrainian Armed Forces by force.
The materials of interrogation of the Ukrainian military are given:
My name is Alexey Yatsun, I am a resident of the village of Melovoe, Ukraine. Forcibly was taken to the army, right from work. Nobody paid attention to the fact that I have a sick father. A car with machine gunners and two workers of the military registration and enlistment office approached me at work. I was told that they were being taken to the commission, but there was no commission; I immediately went to the training center. After I was sent to the "ATO" zone in the city of Artyomovsk. The war is already tired, no one wants to fight, many believe that it is meaningless, because on both sides are citizens of Ukraine. Because of this, I decided to desert.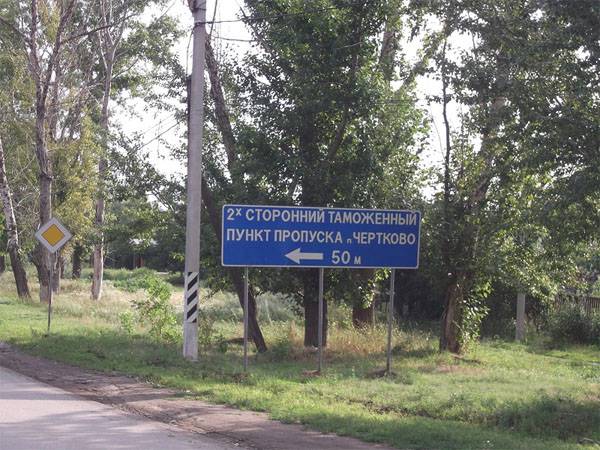 The second Ukrainian mobilized:
My name is Belozerov Bogdan, I am from the village of Belovodsk. My wife died, right after that I was drafted into the army. I refused to go, then they tore up my passport with the words that now I will not go anywhere. I decided to go to my aunt in the village, I was with her for a month. When we came to her, I did not leave the house, my aunt talked to them, then she told me that they were looking for me. They came with guns, and my aunt has small children. So that nothing happened suddenly, I gathered up, took some things, crossed the border, approached the Russian border guards and explained the whole situation.
These are not the first cases of desertion of Ukrainian military personnel crossing the Russian border. Earlier, the Ukrainian military moved to the same Rostov region, who left the location of the unit in the Kharkiv region, who had previously reached the Luhansk region by bus. According to him, in the military unit the real chaos reigns, resulting in total chaos and general drunkenness of the commanding staff.
In relation to military personnel of the Armed Forces of Ukraine who have crossed the border of the Russian Federation, an inspection is being conducted.