The Department of Information and Mass Communications of the Chief Defense Ministry of the Russian Federation reports that an official
page of the Ministry of Defense
. Just a few minutes ago, the first materials appeared in the community.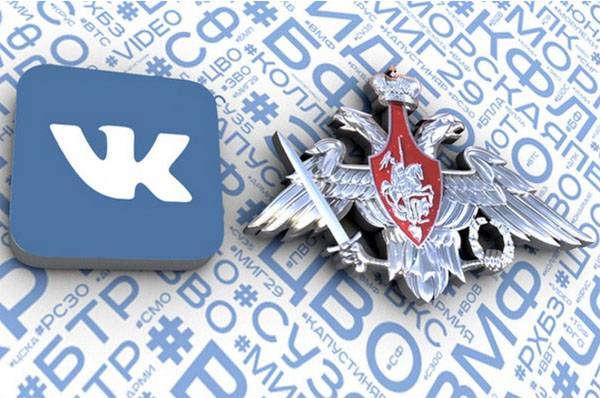 Hello! The Russian Ministry of Defense welcomes you on its official page in the largest Russian-language social network VKontakte
Here online information will be posted on the activities of the military department, combat work and training of all types and branches of the Armed Forces of Russia, in all military districts,
fleets
and bases abroad.
The group will be constantly updated with the most spectacular and unique photos and videos about the latest military equipment and weapon models, their use both in the course of training and training, and in combat conditions.
By joining the group, you will be able to actively participate in the life of the community: to express opinions in polls, polls and discussions, leave comments on the records, learn more interesting information about the modern Russian army.
Recall that the accounts of the Ministry of Defense of the Russian Federation already exist on Facebook, YouTube and other Internet media services.
By this moment, the page of the Russian Defense Ministry Vkontakte published materials about the arrival of a modernized MiG-31 fighter-interceptor party on a military airfield near Vladivostok, about the formation of the Guard of Honor and the completion of the BOD "Vice-Admiral Kulakov" tasks in the Mediterranean sea.