Portal
Flotprom
from official documents it became known that at present at 33-m shipyard in Baltiysk maintenance of diesel-generators of MDK "Evgeny Kocheshkov" and "Mordovia", produced by the Swedish company Volvo Penta, is being carried out.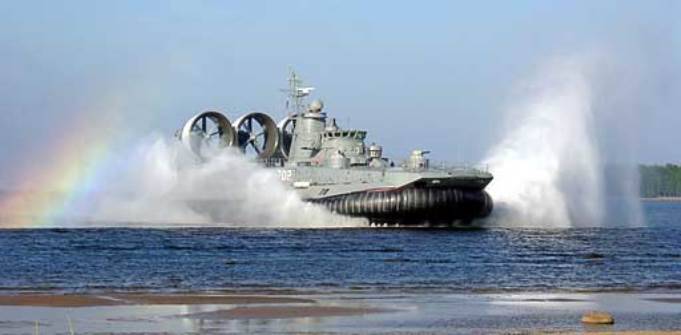 "The Swedish diesel engines replaced the Ukrainian gas turbine generators GTG-100K, which were installed on the landing ships of the Bison project initially," the article says.
Earlier it was reported that the Volvo Penta generators were installed only on export MDK, supplied by Greece.
"This decision was made back in the period when the Zubr were delivered to Greece. Already then a replacement was made and Volvo Penta diesel generators were supplied. "
, - Konstantin Golubev, chief engineer of the Almaz Central Metallurgical Bureau, explained to the portal.
In turn, Alexander Arkhipov, deputy chief designer of the Zvezda engine-building plant in Zvezda, answered the question "whether diesel engines of similar dimensions and power are produced in Russia," replied that the YMZ diesel engine is the closest analogue to the Swedish product.
"Volvo Penta is an automobile class engine, its analogues are YaMZ diesel engines for KamAZ trucks. As far as I know, there are companies that make diesel generators, including marine ones, based on automobile engines. If we talk about similar power, then there is our, "Zvezdovsky" analogue of CAS-315. Another thing is that it has a different dimension. "
- added Arkhipov.
Help portal: "Small assault hovercraft project 12322" Bison "was designed in the 80-s of the last century. At the moment, the Navy is armed with two ships of this type. In addition, Russia produced three "Bison" for the Greek Navy. The Zubry were also built and exported by Ukraine. "