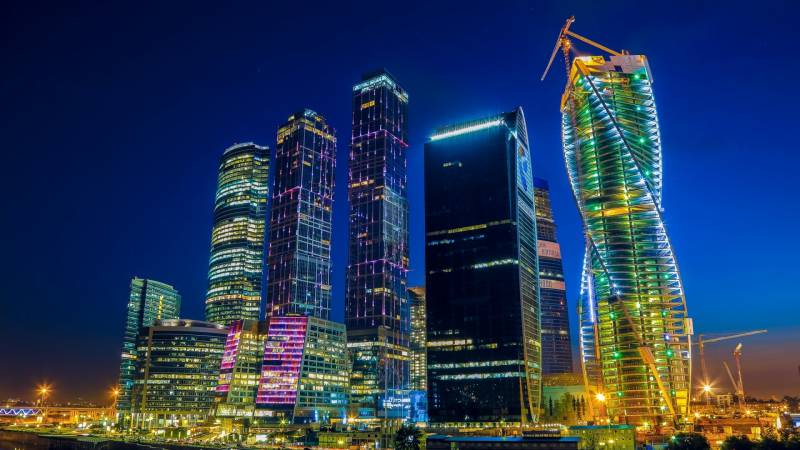 Yes, the Donbass is ours, dear and close, and my heart aches for it, but it is in Syria that the fate of the world is being decided. This is the harsh reality of the Big Game. In addition, if someone does not know, there is a third, an internal front in the North Caucasus, where the aggravation is already a year away and the guys are not getting out of business trips.

And - in fact! - we can not let the wind steadily folding image a country that does not incite (hello to the "partners"!), but resolve conflicts. Svyatoslav Golikov
In fact, Svyatoslav writes much more and in many ways is correct. Can not argue with that. His article is very clever and sensible - you will love it. However, the sun can be found "specks". So, I would like to speak about the "image of the country" in the light of the Ukrainian / Syrian conflicts.
I will begin with a banal one: Ukraine lived (and lived well!) Precisely at the expense of Russia, which before independence was declared, which later (then it became quite obvious). We all know all this and for us it is a complete and vulgar banality. But. However, I wanted to sharpen and concentrate. What did it give us internationally? In terms of international reputation?
The answer is not as banal as it seems. The entire planet considered Ukraine an independent economic unit that Moscow is trying to control. That is, as though Ukraine wants freedom, and Russia in every possible way prevents it. The most annoying is exactly what millions of people in Europe thought. The thing is, in Europe it is not customary to help anyone. Russians are bad and evil (everyone knows that). So, they cannot help Ukraine (which is economically independent) by definition. So they rob her.
That's exactly what the average European thought. And that is why (but not only) Europe supported Maidan-2. Understand that in the head of an average European the simple fact that the Russians have kept Ukraine at their own expense will never be met. In Europe
so
not accepted. Spain robbed the Incas / Aztecs, Portugal robbed the Indians with their spices and Africa with its gold, blacks and ivory. Holland, England, France ... They
robbed
. Robbed the colony.
The British not only robbed the whole world, but also turned neighboring Ireland into a cemetery. They cannot do otherwise. And they do not represent another form of relationship with the "third world." Therefore, from their point of view, Ukraine is a colony of Russia (like India has London). And this colony needs to be removed. This point of view was actively promoted by Ukrainians, singing sad / vile songs about their difficult "colonial heritage". The same
historical
the myth of the "Holodomor" and so on.
That is, yes, the Europeans were going to take control of Ukraine and begin to exploit it mercilessly in their imperial interests. Ukrainians write quite seriously that Ukraine was a colony of Russia. Literally believe in it. Naive. Only today they are confronted with what it means to be a colony. Being a colony means that resources are not being pumped into you (as in the USSR), but they are being pumped out.
So the Ukrainians are great "lohanus". But Europeans "lohanus" no less. They quite seriously thought that Ukraine was completely economically self-sufficient (that is,
Earns
money). And only now, having taken it under complete control, did they understand how cruelly they were wrong. The economy was there, but Russian.
No, all this is of course banal, and many times stated, but the ficus is that our economic assistance to Ukraine and the Ukrainian people to us
no
political bonuses not brought. We did not become more respected for this either in the world or in Ukraine. This did not raise the political rating of Russia. In short, sheer longing in exchange for tens of billions of dollars. Obviously, the Germans could not believe that Russia at its own expense creates prosperity in a neighboring state (for them it is absurd - you have to rob, rob and rob, as the great Frederick bequeathed).
Therefore, the results of the seizure of Ukraine became for them a kind of shock: the country is there, and the economy, as such, is not - it is all Russian. It's funny of course, but from the point of view of the average European, what happened in the winter of 2013 / 14 is a generally positive phenomenon. Because Russia and its influence in general is bad. And then people became "free", and this is certainly positive.
Well, we will not explain to anyone we are the sources of the welfare of Ukraine to Poroshenko. No one will believe in Europe. Never. Russians are evil, and if even a good and honest European has always robbed everyone (if there are technical possibilities), then who will believe us
not
such? It's like a medical fact
but
Ukrainians will never admit this, but in the West they simply won't believe it: it does not happen.
And now their experts are trying to understand why Ukraine "broke down". What's wrong? Seek, seek, can not understand. But no one will thank us in either Kiev or Brussels. In 1991, Russia could easily take away from Ukraine everything that is unscrewed (from Yuzhmash to Kharkov); set the "European" price tag on gas and close its market from goods and "Gaster". And that would be quite European. But Russia did not. And what did we get in return? No, not even from Ukraine or the CIS, but globally?
Here we are often promoted by some incomprehensible actions as an investment in the future. Well, maybe not money, but have we improved our image with our "Ukrainian charity"? In the CIS, in Europe? Something imperceptibly. Nobody appreciated our kindness. Here we were in 1991-m such good and correct and gave everything up to the bases of the Black Sea Fleet. And what did it give us?
Moreover, Russia in 90 actively approached Europe and made many political concessions for that. What do we generally do in PACE and other structures? All this was served so that, say, now we will be "our own". However, first, NATO rapidly went to the East, and then, at the moment of that very "Ukrainian crisis - 2014", it turned out that all these European structures are working clearly against Russia. Only in this way and nothing else.
And this is all - starting with the abolition of the death penalty (moratorium) and ending with membership in the European Court of Human Rights. What did it give us at the moment of crisis? As they say: first you work on the image, then the image works for you. And what, excuse me, is the result? What have we been given all these years of intensive diplomatic work with Europe? For thirty years, they explained to us: it is necessary, it is necessary, it is necessary. This is a job for the future.
And so, it means that this very "prospect" has arrived. But for some reason we did not see the results of our work. It seems that someone has been deceiving someone all these years. Europe in 2014 made a tough, united front against Russia. Without doubt and hesitation. Once again: what was the point of working in European structures and where are the actual results of "systematic work on our image"?
After all, in 2014 there was no discussion between European capitals and Moscow. Not at all. They had some kind of "their own" small parties, their own consultations, and then Russia issued ultimatums. But what about our magical "image", on which we worked for so long, without losing our forelimbs? Where is the return?
Our parliamentarians and other politicians have been in regular contact with their European colleagues over the years, and this has been the mainstream in Russia (working with Europe). Obviously, it was assumed that at the moment of the crisis we will sit down and calmly discuss everything using the very same developments. In practice, everything instantly slipped to saber
weapons
, spitting in the direction of Russia, threatening grunts and imposing sanctions. But then, why do we need all these negotiations and membership in all these organizations?
He recalls the story of Hasek, where one "broadsheet general of all hands" entered the monastery, accepted his dignity and sold something imperceptibly there from the property. So, when he was tried, the maestro realized: "But after all, I could sell monastic property to the left without being blessed with holy grace ..."
Why were all these gestures needed during the last quarter of a century? Where is he, "beautiful image"? No, of course, it develops and develops steadily, but something is already very long. During this time, coral reefs have time to blow up, and we are still waiting.
All this, of course, does not mean that we should immediately break all contacts with Europe and leave all European organizations. It would be frankly stupid, like any sudden movements in the political arena. You just need to cynically "overestimate" all these contacts. And for any "interesting" proposal of European partners to ask: "And what
we
from this we will have (right here and right now)? "And to bargain up a sweat for every euro cent.
After all, even the fact that at the time of the conflict hundreds of thousands of Ukrainian refugees rushed to Russia (and not to Europe) did not bring us any political bonuses. From a general point of view, there is a bad Russia that has attacked Ukraine. And so they think not only in Europe. I understand - these are simple people, and they should not suffer. The paradox is that Russia helped them (from its budget - more than 18 billion rubles!), And officially in the world media they were considered victims of Russian aggression.
Well, it was necessary to organize at least some kind of "committee of Ukrainians in exile" (without the former party nomenklatura, of course), but it is somehow strange - why Russia saves the "victims of Russian aggression"? And Europe does not spend a penny, but loudly outraged?
They write that in the Crimea, there, it means that no one bans the Ukrainian language, and there are hotels with the name Ukraine, and ... yes, a lot of things. Up to the bandurist circles. All this is fine, but from a political point of view and from the point of view of the average European, the Crimea is annexed and occupied. And the sanctions will be lifted
only
after his return. In Ukraine, Russia is the enemy №1.
Well, to whom do we stand out with our "tolerance"? Who needs all this? Why does our "tolerance" and tolerance give no return? I understand - cynically (as in the bazaar), and yet? The position of European politicians is standard: Russia must return the Crimea to Ukraine and, of course, "fulfill the Minsk agreements" in "one face". Such is the "European consensus". And only then ... the question will be considered.
Someone hoped that "tomorrow" will remove the sanctions? Tomorrow they will not be removed, do not expect. Then why do we need to show at least some loyalty and tolerance for Ukraine, its magic language and extraordinary culture? Why bend under the "European values". What does this give us specifically? Love and appreciation of the masses of Ukrainians / Europeans?
It is not necessary to pretend to be a "beaver knight", it does not pay off and does not work. After the spring, 2014 Russia insistently offered Europe different settlement options. But it seems that it only interests us, but no one else. And from their side it is perceived as a sign of weakness. As the saying goes: "tolerance without reciprocity is not tolerance, but cowardice." It makes sense to make concessions only if the opposite side is also ready for concessions.
Why am I writing these banal things to vulgarity? The fact is that for almost my entire adult life (starting with Gorbachev), I observe beautiful gestures and "the struggle for the right image in the West." For this, a lot has been done, we have constantly made big concessions. You just need to try to analyze large time periods, and not events in the last year or two, as they usually do.
So, the whole policy of the last decades is a search for friendship with the West. And what did this give us in February 2014 of the year? Here is this whole era, starting with Gorbachev and beyond? We were friends, which meant we were friends ... but there was a slight disagreement (and Kiev doesn't pull much for more), and was immediately beaten
all
dishes. Without thinking and thinking. With the move. So what have we achieved over the 30 years of "friendship"? And for 30 years of creating a "positive image"?
The funny thing is: they seemed to be about to discuss the sanctions, but then Aleppo's storming occurred and the question of "imposing sanctions on Syria" arose. That is, those sanctions are still sanctions, crosswise. And they tell us about the Crimea here ... It's about as with Milosevic: well, he signed the Dayton Accords. Then he died in the Hague prison. Or killed. And Yugoslavia destroyed in several stages. And at each stage they signed something ...
That is, as it suddenly turned out, even a complete surrender of positions in Ukraine does not guarantee anything. Well, what are you suggesting to look for "compromises"? And what about the "image"? Practically all the "human rights activists" condemned the assault on Aleppo. And stigmatized Russia. Well, in Ukraine, you can actively include the "fool" and not understand the basic things with a coup and fascists. But with Syria, this number does not roll in any way: there is a completely legitimate government, and there are terrorists who organize terrorist acts, trade slaves and cut heads with the wrong ones.
You can ignore Donetsk and Lugansk in a sassy way: for two years now, Western politicians and journalists have ignored the anti-Kiev-minded population of the LC / DPR. "They are not there." People remove reports, write analytical articles, ignoring the obvious facts: in Kiev, they do not see the Nazis, and in the Donbas local militiamen. And analyze the devils!
There is a bad Russia, which attacked a good Ukraine. And in Damascus, everything is strictly the opposite, it cannot be compared: the Assad regime is illegitimate, Assad must leave. And the presence of the Syrian state, the army, the population that supports the regime is completely ignored. At the same time, no one speaks of the "territorial integrity and sovereignty" of the Syrian Arab Republic. That is, when discussing the situation in Ukraine, this is fundamental: everyone nobly fights for these two wonderful things.
And in Syria, the situation is quite different, and here it is impossible to compare ... That is, in the case of Ukraine, there are some norms of "international law", and in the case of Syria, they are completely different. Magically, Russia is wrong both here and there, it is she who violates those very norms. That's when we deal with people with such flexible morals, then what kind of our image can we talk about?
It makes sense to win an image in the eyes of decent people with certain life principles. And here: all the crimes are committed by the terrible ISIS, which the international coalition is fighting ... But any Syrian / Russian retaliatory strikes
aviation
immediately fall into the "democratic opposition", which we already
year
cannot mark on the map.
Here you have to choose - politicians / journalists of the West or idiots or rogues. How else? Well, what image do you hope to create in their eyes? Yes, hell with it, with Ukraine, but Islamic terrorism (which is not entirely Islamic!) Really threatens Europe. And now Russia is bombing terrorists, and the Europeans want to judge Russia for war crimes ... Are they idiots or criminals (or is it a syndrome of "non-resistance to Hitler" who was supposed to "eat" Russia)?
Someone will say, but it would be nice to ask a random Frenchman such a question: about ISIS and Hitler ... History repeats itself: France indulged both Hitler, ISIS, and France
already
became a victim and LIH, and Hitler. The Frenchman will make a surprised face, say that there is no connection and nothing in common. "Sorry, sir, I do not understand what you are saying ... I do not understand you."
As a result, France is fighting against terrorists in Mali, supporting them in Libya, fighting in France again, supporting in Syria. Excuse me, how can the French special services work here? When is the same person both a bloody terrorist and a fighter for freedom (or not at the same time, but consistently)? And how can they cooperate with Russia in this matter? They, the French secret service, have too many skeletons and skeletons in the closet for honest cooperation ...
And other countries that are "not the West"? But for other countries, Russia's ability to defend its national interests and the interests of its allies is important, and not some kind of "virtually nobleness." And yes, Russia today is not strong enough to "settle" conflicts. Is that win them. Russia worked for a very long time both with Georgia and Ukraine, trying to resolve the situation there, and then the American hawks gave the go-ahead to the force option and the Georgians fled to Tskhinval, and the Ukrainians Donetsk (and
all
I emphasize
all
our work went down the drain, and Russia acted as an "aggressor").
It must be admitted that all our diplomatic efforts both in Ukraine and in Georgia have been dust. It did not happen either there or there to "settle". And with the "image" somehow did not work out. Both the question of Tskhinval and the question of Sevastopol were "closed" by purely forceful actions. If "seriousness", then
this very "image" has a place to be
,
but we still need to grow to the level when it all works
(over the past 30 years, a lot has been lost in this plan!). In the meantime, in the eyes of many, Russia is too weak and insignificant to reckon with its interests and pay attention to its "image".
The failure of Russian foreign policy in Europe is not due to the fact that it was a bad policy, and we did something wrong or behaved unworthily; but by the fact that
status of Russia as a power
in the eyes of Europeans at that time
did not meet the required minimum
for serious consideration of the interests of this power ... And at the crucial moment we were simply "spat" (February, 14). This is about how a petty official (from the common people) could insult an impoverished nobleman (no matter how refined manners and excellent knowledge of French he might have). So the problems of Dubrovsky were not at all in bad education. Then he went on to "violent actions of an extremist nature" ... but this is another story.