The Norwegian Navy adopted the underwater drone Minesniper MKIII, developed by the domestic company Kongsberg Defense Systems, and intended to destroy mines, reports
MIC
with a link to navyrecognition.com.

"New UAVs are developed by the Norwegian company Kongsberg Defense Systems. The Minesniper MKIII is a robotic system capable of semi-automatically detecting mines and destroying them by self-blasting. The device is equipped with a set of equipment consisting of a video camera, sonar and navigation system, "the publication says.
Kamikaze vehicles are positioned as an inexpensive means for searching and destroying various types of sea mines.
Tests of UAVs were held near the Norwegian Navy base Ramsund. According to the resource, "two apparatuses were involved in the tests, which successfully detected the anchor and bottom mines and, receiving a command from the operator, destroyed them, activating the built-in shaped charges."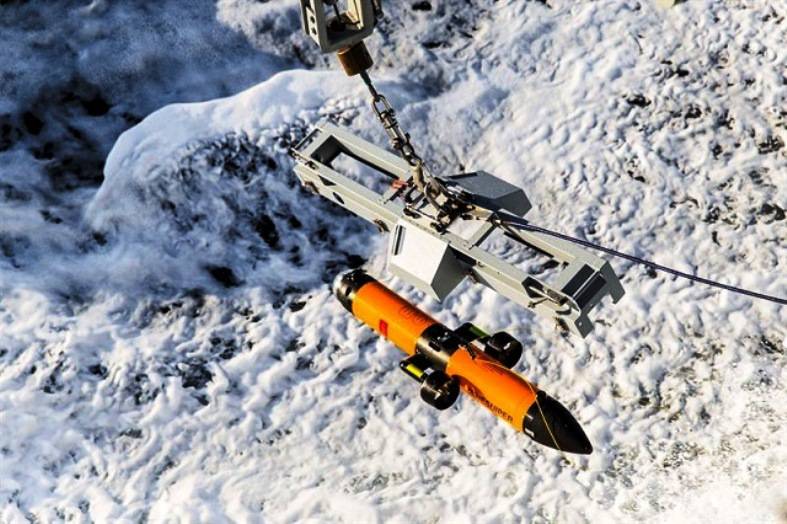 The tests were considered successful, and the drones were adopted by the Norwegian and NATO Navy.
According to the developers, "Minesniper MKIII is the most advanced and high-tech robot for searching and destroying underwater mines, created by the company for fifteen years of work in this direction." With its help, "the search and neutralization of mines will occur five times faster than using the means already available in service with the naval forces of the NATO countries," the company said.