One of the newest destroyers of the British Navy, Duncan 21, left the British port in November to take part in naval exercises, but already on November 23 residents of Devonport saw him marching in tow, reports
Rossiyskaya Gazeta
with reference to The Herald.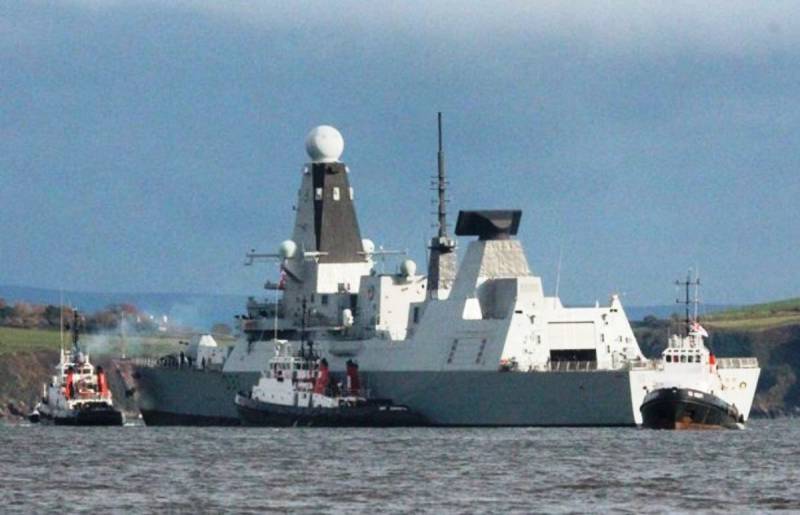 Representatives of the British military department said that "the ship was allowed to return to the base to assess the technical problems that had arisen."
In October, the Duncan was spotted in a group of NATO ships that followed the actions of the Russian aircraft carrier group in the Mediterranean.
"Duncan", adopted by the Royal Navy in 2013, is the last representative of the destroyers of the project "Type 45", built with 2003, the UK currently has 6 such ships.
The ship is armed with PAAMS SAM, 114-mm artillery, anti-aircraft guns, as well as mine and torpedoes. Can carry one helicopter.