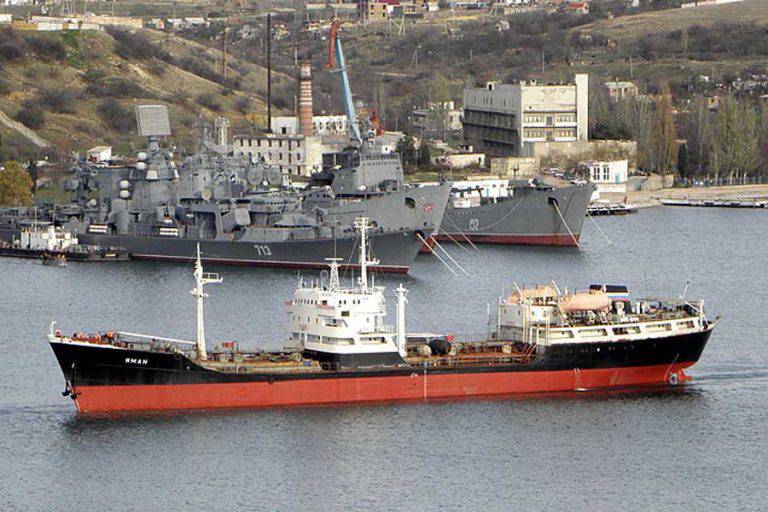 The U.S. Department of State does not advise junior NATO partners to allow fuel tankers into their ports for the Russian VKS group in Syria. According to Reuters, two Russian ships delivered
aviation
fuel to Syrian Tartus with call at the ports of Greece and Cyprus.
The corresponding statement was made by the deputy official representative of the US Foreign Ministry, Mark Toner. True, he tried to put the requirements in a "recommendation" form: "The decision on admission of ships to their ports is made by local authorities, but we believe that the countries of the region should not provide support to Russian tanker ships carrying fuel that will be used to continue the air strikes ". Here Toner forgot to mention one essential detail - the Russian Aerospace Forces will continue to inflict air strikes on terrorists, whom the American side is persistently trying to present as "moderate opposition".
The officials of the European Union, for their part, promised "to take measures against actions that run counter to the sanctions against Damascus." It is assumed that the European Commission will determine whether there has been a violation of the sanctions regime. In addition, the European Parliament initiated an appeal to the EU High Representative for Foreign Affairs and Security Policy, Federica Mogherini, calling for an investigation into the "incident".
Apparently, according to the Brussels politicians, this is how the "close interaction" with the overseas ally, which was repeatedly mentioned in the context of the "fight against international terrorism", which in fact is an attempt to overthrow the legitimate president of the UAR, Bashar Assad, should look like.
It should be noted that the Ministries of Foreign Affairs of Greece and Cyprus did not confirm the fact of the arrival of Russian tankers with fuel intended for delivery to Syria at the ports of their countries.
As for the State Department, it is not the first time that its speakers have failed to demonstrate diplomatic professionalism during press briefings. Earlier, Mark Toner's colleague, John Kirby, could not resist boorish comments when answering the question of Russia Today correspondent. At the same time, not all the performances of Toner himself can be called successful. Thus, during one of the conferences with journalists, he said with a sincere laugh: "I am glad to welcome you to this celebration of transparency and democracy." Naturally, the joke was not appreciated by representatives of the media, one of whom explained what was happening with a clouded press secretary.
Thus, at present, work with the media in the US diplomatic department is a show with successive actors. Psaki, Kirby, Toner - they all managed to establish themselves not as specialists in providing reliable information. Another thing is that, perhaps, the leadership of the United States deliberately puts such incompetent people into public office in order to shift public attention from its genuine political goals to absurdities broadcast by "talking heads"?