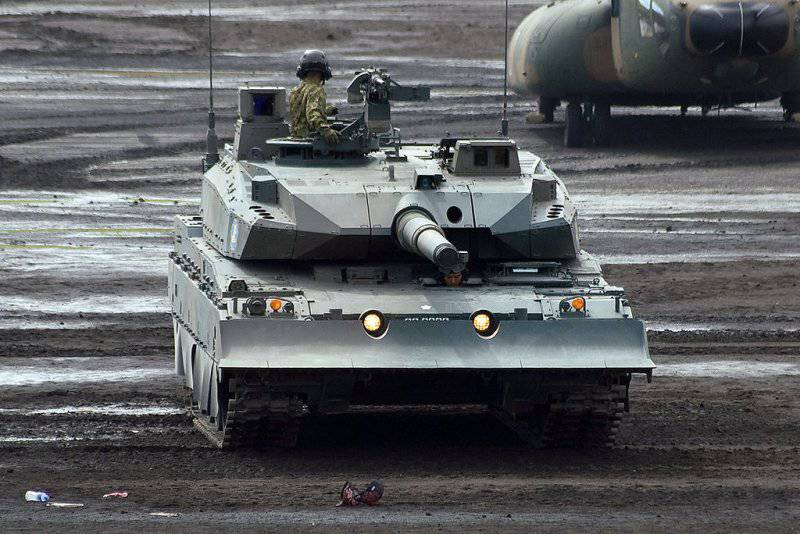 Japanese media reported that on January 10 X. JGSDF (Japanese Self-Defense Forces) 2012 adopted a Type 10 tank, the main battle tank of the fourth generation.
Official acceptance ceremony
tank
Adopted at the Fuji School.
Mitsubishi Heavy Industries Group - the Japanese industrial group - has become the main developer of Type 10. This group last 50 years engaged in the release and maintenance of tanks for the Japanese self-defense forces.
Tank fourth generation began to develop in the 1990-ies. In Japan, the Type 10 was first demonstrated in the city of Sagamihara 13 in February 2008 on the territory of the Research Center of the Ministry of Defense of Japan (TRDI). During the development work, this tank was known by the indices MVT-X and TK-X.
The main parameters of the Type 10: length (with a gun forward) - 9420 mm; height - 2300 mm; width - 3240 mm; weight - 44 t., crew - 3 person. The main weapon is a Japanese-made 120 millimeter smoothbore gun with a 44 caliber barrel. There are options for guns with a long barrel - L55 and L50. Caliber anti-aircraft machine gun - 12,7 mm, paired - 7,62 mm. Automatic loading is located at the stern of the tower. The maximum vehicle speed when driving on paved roads is 70 kilometers per hour. Hydropneumatic suspension allows you to change the clearance of the machine, tilt it on the side.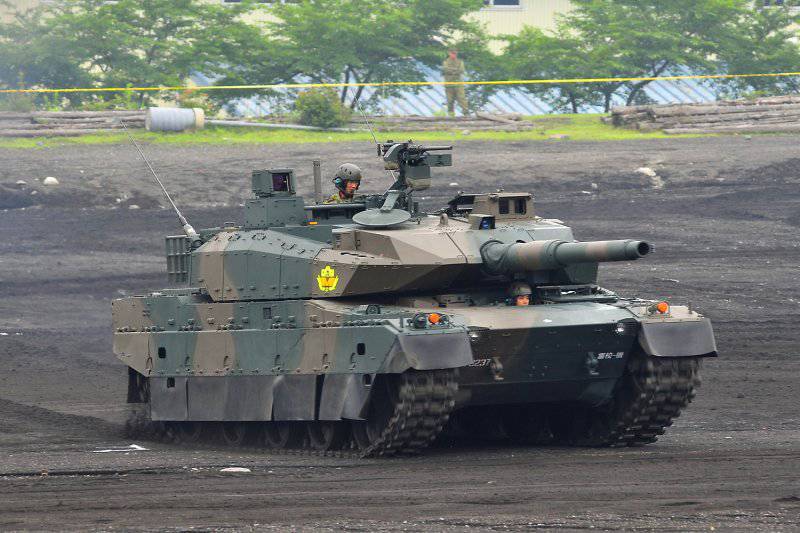 Compared to Type 90, a Japanese tank of the previous generation, the new tank has less weight and dimensions, it is shorter by one roller, but it has better performance and is equipped with a large number of modern electronic systems. The main emphasis in the development of the tank was made on C4I systems and on increasing mobility, protection and firepower. To ensure a greater level of protection, additional mounted modules can be used, the weight of the machine increases to 48 tons. Panoramic sight commander moved to the right side, to a higher position. Thus, the commander was provided with a better overview.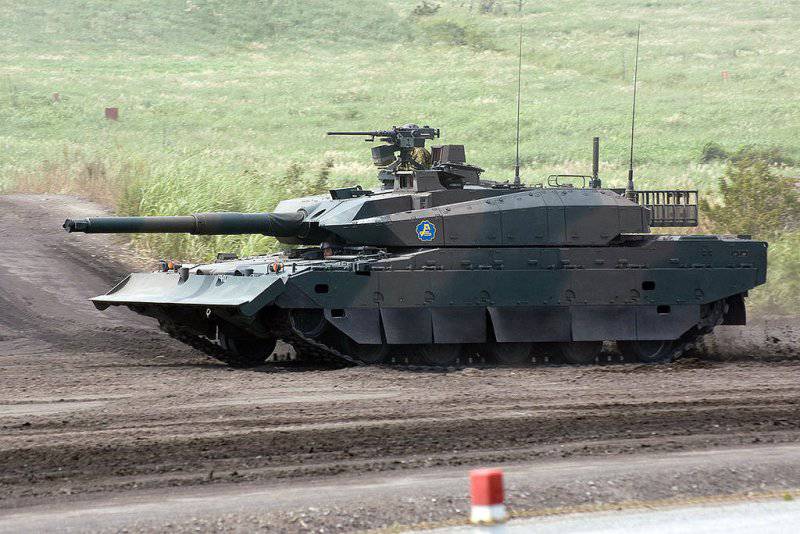 Prior to 2008, development costs amounted to about 48,4 billion yen (approximately 447 million dollars). With mass production, the cost of each machine will be about 700 million yen (6,5 million dollars). In December 2009, the Japanese Ministry of Defense officially completed the tests of the tank Type 10. In 2010, the ministry placed an order worth 12,4 billion yen for an installation batch of 30 Type 10 tanks (¥ 954 million per unit).
On January 10, the commander of an armored division declared that the Type 10 tank was currently the most advanced battle tank in the world.