The European Parliament today was marked by the adoption of another resolution that attracted attention. On the eve of the European Parliament approved a resolution on "countering Russian propaganda," and today decided to freeze the path to the European Union for Turkey. The resolution is a recommendation and tells Brussels about the desirability of suspending negotiations with Ankara for the future (possible) Turkey's accession to the EU.
For the adoption of the resolution spoke 479 deputies, against 37. More 107 MEPs abstained. This is reported by the Turkish news agency.
Anadolu
.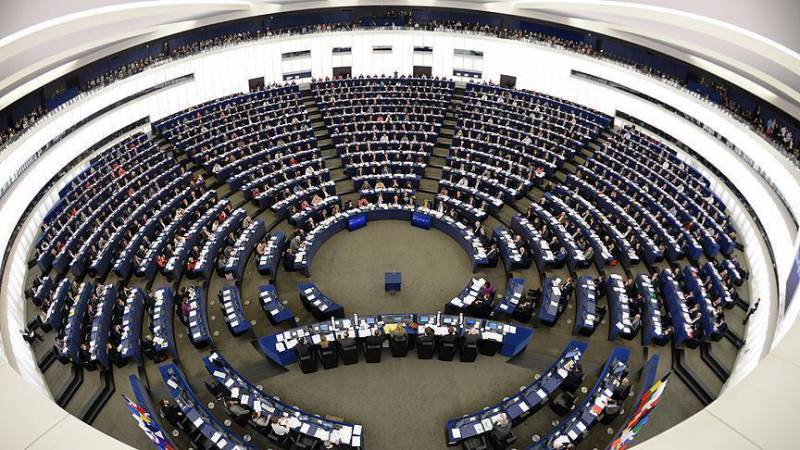 The document states that such a decision is related to the events that followed in Turkey after the attempted coup d'état. Recall that Ankara has introduced a state of emergency, which is still in effect, and within which the government assumed additional powers.
During the meeting, the European parliamentarians stated that Ankara should immediately abolish the state of emergency and abandon the death penalty so that the possible accession of Turkey to the EU should continue to be discussed. At the same time, the European Parliament declared their condemnation of the attempt of unconstitutional change of power in Turkey, which manifested itself in the summer of this year. It is strange that with respect to Ukraine such a resolution has not been adopted so far. Or for the reason that there a coup attempt succeeded? ..
Turkish President Erdogan has already responded to the EP decision. According to him, the resolution of the European Parliament does not have "any meaning" for Turkey. It is worth noting that earlier Erdogan raised the question that Turkey itself could refuse to continue negotiations with the EU and start the negotiation process on accession to the SCO.