The Turkish General Staff reports that the Turkish military was bombarded by Syrian air forces in the north of the SAR. In the material of the Turkish news agency
Anadolu
it is reported that in the area of ​​the settlement of El-Bab three Turkish soldiers were killed, another 10 representatives of the Turkish Armed Forces were injured.
Official Ankara claims that the blow was struck at about half past four in the morning. The condition of one of the wounded is assessed as severe. According to some reports, all the injured Turkish military who are invading Syria were taken out of the combat zone and sent to Turkey.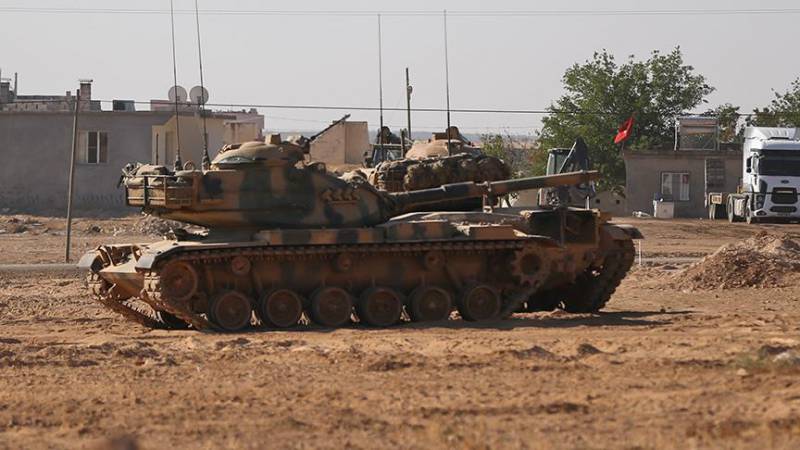 In connection with the information made public, questions arise: what did the Turkish army generally do in the Syrian al-Baba region (Aleppo province), where the government army of the SAR is conducting an operation against the militants?
According to sources, in the north of Syria (including in Latakia and Aleppo) there is an offensive by the Syrian government troops on the position of the so-called "Syrian Free Army", which is actually engaged in aiding terrorists "Jebhat al-Nusra" (banned in Russia) and other armed gangs. During one phase of the operation, Turkish artillery opened fire on units of the army of the Syrian Arab Republic. To suppress the activity of artillery, the Syrian military was involved
aviation
. This is one of the versions.
At the same time, social media contains considerations about the fact that the Turkish military actually collided with ISIS forces in the north of Syria, and then decided to blame for the attacks of the SAR Air Force.
In any case, the Turkish military in Syria act illegally, which in fact denies them the right to make any claims to official Damascus.