On Friday at the Zelenodolsk plant them. Gorky will mark the groundbreaking ceremony for the 5 patrol ship of the 22160 project "Victor the Great", reports
Flotprom
with reference to the press service of the plant.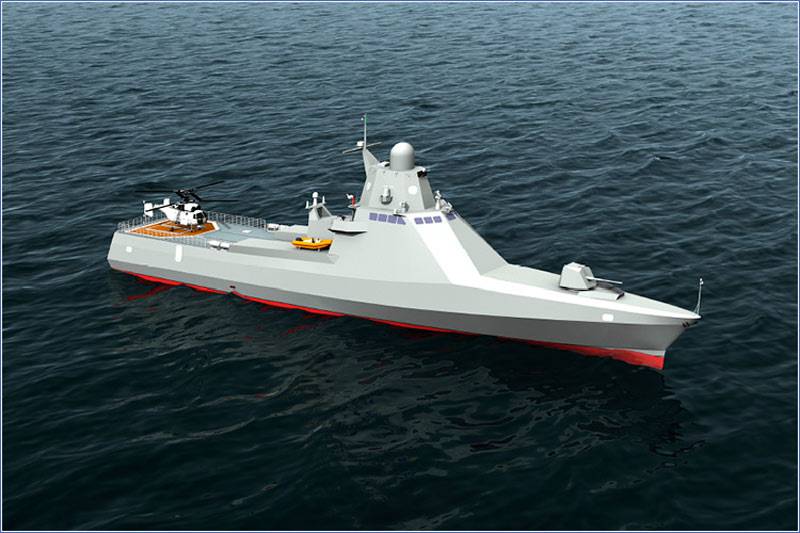 The ships were developed by the Northern Design Bureau and are designed to protect and protect the marine economic zone. "In the event of hostilities, they are designed to ensure the stability of forces and facilities
fleet
during the defense of basing areas. Ships can perform search and rescue functions, as well as accompany caravans of ships and fight against pirates, "the report said.
Displacement of the ship 1,3 thousand tons, speed - up to 30 knots, cruising range - 6 thousand miles, autonomy - 60 days, crew - 80 people. It is armed with launchers of Caliber missiles, an 57-mm gun mount, an anti-aircraft missile system, and machine guns.
FlotProm Help:
"Victor the Great (1918 - 1996), commanding in 1943 g with the 1 squadron of the 3 division of armored boats of the Azov military flotilla, distinguished himself during the landing of the assault forces on the Kerch Peninsula. On the night of 2 on November 3, despite the massive enemy fire, the Great managed to ensure the landing of an assault force. In January, 1944 r was awarded the title "Hero of the Soviet Union". He retired to the rank of captain 1 rank. "