The Armed Forces of Ukraine are ready for full-scale military actions in the event of an escalation of the conflict in the Donbass or a direct invasion of Russian troops into the territory of the country, reports
Delphi
Statement of the Chief of the General Staff of the Armed Forces of Ukraine Viktor Muzhenko.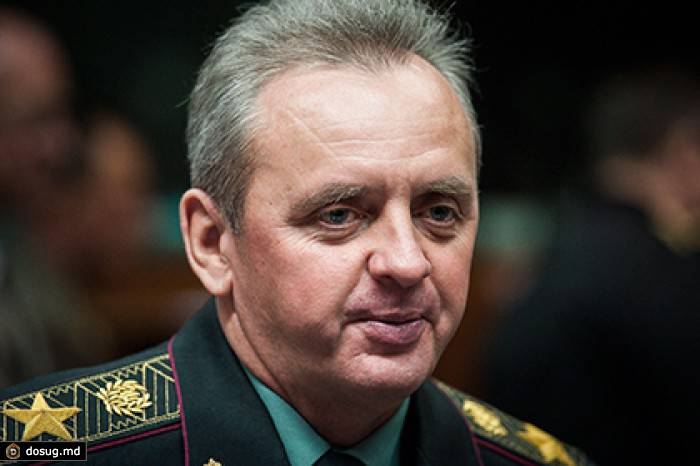 "We are considering (scenarios) from the possible escalation of the conflict in the South-East of Ukraine to large-scale aggression against Ukraine. Under these scenarios, appropriate countermeasures are being worked out. These troops are preparing for this, are completing, and today we are able to resist the Russian Federation. (...) As far as we are preparing for this, we predict, which means that we believe that these scenarios can be real, "Muzhenko told BNS during his visit to Vilnius.
He thanked Lithuania for "support in the supply of lethal weapons and military consultations," and also announced plans to conclude contracts for the repair of Lithuanian military equipment in Ukraine.
"First of all, (we expect) support, constant support, because Ukraine needs this support, because Ukraine must understand, and we understand that we are not alone in this struggle, in this confrontation. (...) Yesterday we discussed issues of further cooperation: and again, we are focusing on special operations forces, on instructors, on the training of a professional sergeant corps. There are some positions including on material means, including in the area of ​​arms. Moreover, I think that cooperation will be mutual, because we also have the capacity of our industry to repair the systems that are currently in service in the Lithuanian army. This is one of the promising areas of our mutually beneficial cooperation, "said the Chief of the General Staff.
According to Muzhenko, he "has no evidence that the future administration of the elected President of the United States, Donald Trump, will change course and abandon the intended support of Ukraine."
He recalled that "the United States allocates funds for the reform of the Armed Forces of Ukraine in order to meet NATO standards, this financial support is estimated at about 500 million dollars."
"At least, from what we know, from communication with the American military, no changes are expected yet. That is, the issues of assistance, including assistance by advisers, and the issue of training (our military) instructors, respectively, including the issue of material assistance, decisions about which have already been taken - all this is still valid. And we have no other signals today, "said Muzhenko.