The first echelon of the 55-th separate motorized rifle mountain brigade as part of 142 servicemen arrived in Tuva for service, reports
RIA News
the message of the representative of the head of the republic Dolaana Salchak.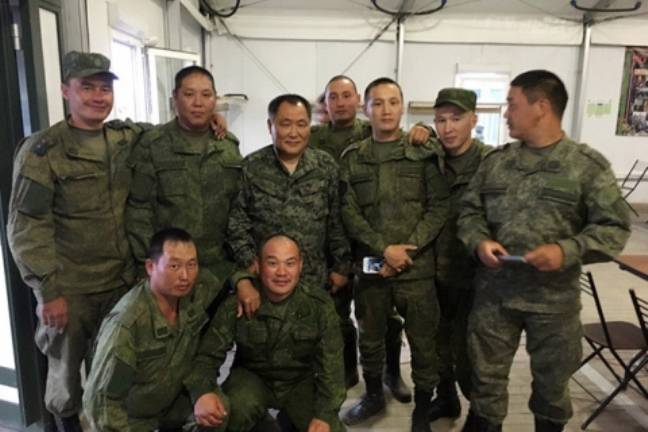 "On Tuesday evening, the first echelon of the 55-th separate motorized rifle mountain brigade from 142 servicemen arrived in the capital of Tuva. The head of Tuva, Sholban Kara-ool, called them "the first swallows", so the meeting on the parade ground of the new military camp was held with special honor. In total, around 55 thousands of 1 people, of whom 300 are women, serve in the 22 th separate motorized rifle brigade (mountain). 1047 - residents of Tuva, 178 people from the regions of Russia. Fully personnel and equipment will arrive in the next echelons in the coming days, "said Salchak.
Recruitment of the brigade began in 2014. It is noted that all the fighters "received training, intensive general military training is a prerequisite for each contract soldier."
According to Salchak, "the military camp for the 55-th separate motorized rifle brigade (mountain) in the city of Kyzyl was built from scratch, the total amount of construction and installation work is slightly more than 8 billion rubles."
"In an economic crisis, getting a well-groomed and big house for military personnel is an achievement. Hostel, at home. Hippodrome, gym, ice skating rink, dining. Everything you need for the military is. This is a large complex of buildings. About 2000 families of military men come to us, with whom we will live and work in the same city. We will render all possible assistance in the arrangement, "noted the representative of the republic.