Contrary to popular earlier information, the failure that befell 13 November, the Russian MiG-29KR in the Mediterranean Sea near the aircraft carrier "Admiral Kuznetsov" is not associated with any fault of the aircraft, according to
bmpd
with reference to a reliable source.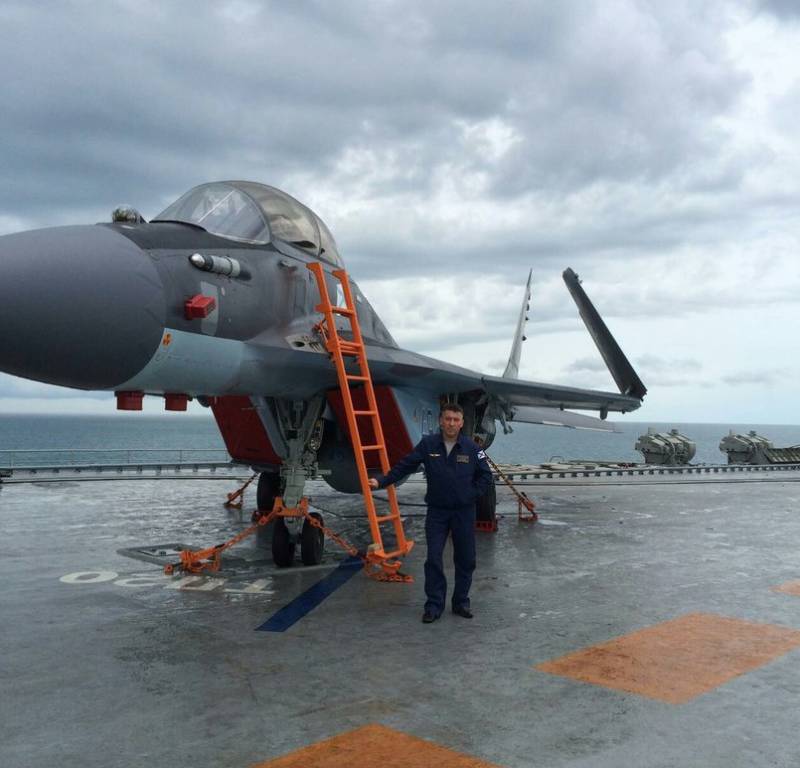 MiG-29KR fighter (tail number "49 blue") from the 100th Separate Naval Fighter Aviation Regiment Marine aviation Northern fleet on the heavy aircraft carrier cruiser "Admiral of the Fleet of the Soviet Union Kuznetsov". August 2016
"Having made the flight with the aircraft carrier the morning of November 13, a group of three MiG-29KR / Kubra on the task started to board the ship. Planting first aircraft was successful, but during landing second fighter was torn second rope braking apparatus (aerobatsplane). At the same time, the torn second cable got entangled with the third one, making it impossible to use it. The second MiG-29KR successfully braked on deck, clinging to the fourth cable. However, the further use of the aerofinisher became impossible, so the third fighter was ordered to be in the air in the waiting area until the aerofinisher is fixed, "the article says.
The team "Kuznetsova failed to eliminate the malfunction in a short time. Meanwhile, the fighter, who was in the air, produced all the fuel, and the pilot was eventually forced to eject.
According to the source, the work of the cruiser team after the breakdown of the aero-finisher could not be called harmonious.