The units of the 1 Infantry Division of the US Armed Forces, also known as the "Big Red One", arrived in Iraq to take part in the storming of Mosul, according to
News
.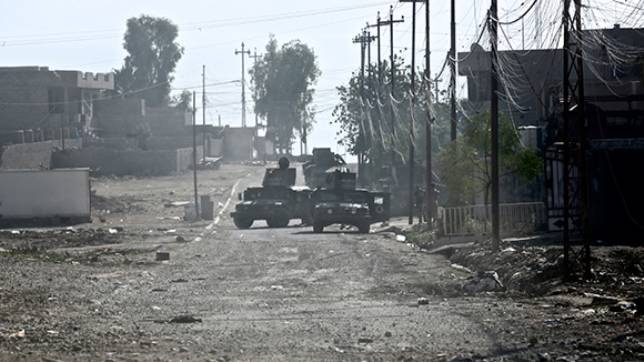 The division is in service
Tanks
and self-propelled guns.
"Officially, only around 500 military personnel of the division are in the combat zone, however, footage from the battlefields suggests that side by side with paratroopers from the 101 airborne assault division are tankers and gunners from the Big Red," the newspaper writes .
At the headquarters of Operation Enduring Will, the newspaper was informed that "about 500 servicemen from the headquarters of the division arrived in Iraq", who would take over the leadership of the ground forces storming the city.
"We will provide assistance in training Iraqi commanders, staff officers, rank and file officers and police officers planning and carrying out operations against ISIL (banned in the Russian Federation) in the valleys of the Tigris and Euphrates rivers whose main purpose is Mosul," said the commander of 1- Infantry Division Joseph Martin.
However, the video materials posted on the network indicate that not only "staff officers", but also artillerymen, armed with ACS M109 Paladin, and already shelling the positions of terrorists, arrived at Mosul. In the same area, the Abrams were seen with the tactical designation of the 1 division.
Thus, "armored brass knuckles were added to the fist of the paratroopers who assembled the Pentagon near Mosul," the newspaper notes.