On the eve, Russian President Vladimir Putin signed a law ratifying the agreement on the joint grouping of troops of the Armed Forces of the Russian Federation and the Republic of Abkhazia. The document provides for the fact that the group is designed to adequately respond to an armed attack, as well as to other military threats against any of the parties.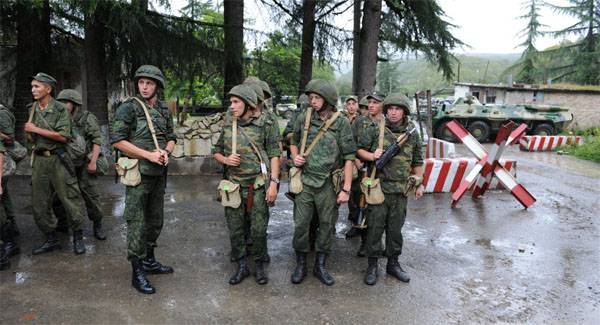 Interfax
He said that the combined group includes: from Russia - the combined base of the Armed Forces of the Russian Federation, deployed on the territory of the Republic of Abkhazia, and from Abkhazia - two separate motorized rifle battalions, an artillery and
aviation
groups, a separate special forces unit.
US State Department spokesman Rear Admiral John Kirby has already managed to speak out on this matter.
He is quoted
RIA News
:
We oppose Russia's ratification of the agreement on the creation of a unified armed forces with the leaders of the de facto Georgian region of Abkhazia. We do not recognize the legitimacy of this so-called treaty, which is not a legitimate international agreement.
Recall that Abkhazia is neither the de facto nor de jure territory of Georgia since 2008. If the independence of Abkhazia is not recognized by Mr. Kirby, this does not mean that official Sukhum has no right to follow the path of implementing a policy aimed at protecting the interests of a sovereign republic.
In Georgia, the signing of the law on the joint grouping of the troops of the Russian Federation and Abkhazia was learned against the background of conducting joint Georgian-American military exercises on the territory of Georgian training grounds.