A photo of the engine launch control of the unfinished cruiser "Ukraine" in Nikolaev appeared in the Internet, reports
Rossiyskaya Gazeta
.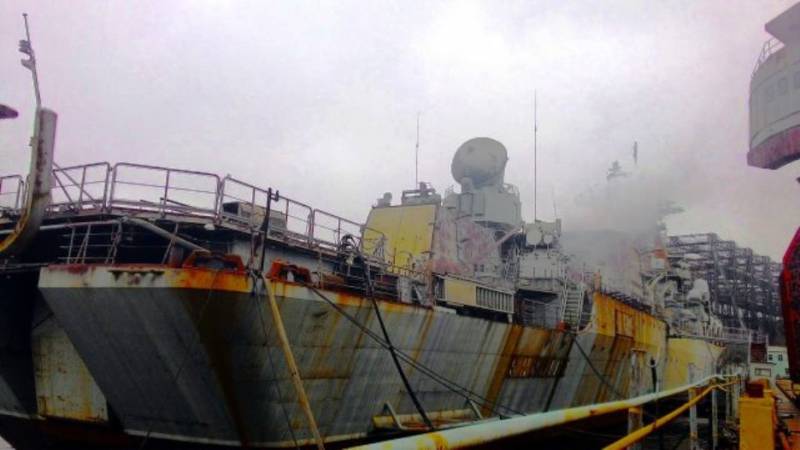 A comment by one of the users: "The view is great running, like in the country of the same name."

It is noted that in 2014, the head of the Mykolaiv region called for the ship to be sold immediately, since "the state doesn't have enough money to complete the construction, and the maintenance of a cruiser, which has been standing by the shipyard wall for many years, costs six million hryvnias per month".
Last September, the commander of the Ukrainian Navy, Haiduk, announced that the ship would be sold.
"The cruiser" Ukraine "is a piece broken off from the state, it will be realized, and the proceeds from the sale will go to the construction of new ships and boats," said the Vice-Admiral.
He explained that the ship was designed for navigation instruments that are not manufactured in Ukraine. In addition, "80% of its weapons are Russian-made," said Haiduk.
Help newspaper:
"Ukraine" is a Soviet missile cruiser of the Atlant project. The ship was laid in Nikolaev in 1984 year and six years later launched. In the 1993 year, with the division of property of the USSR, a three-quarters cruiser was transferred to Ukraine. Kiev twice made the decision to complete the construction of the ship, its crew was formed and dissolved three times. "