The US Department of Justice has adopted a basic standard recommended by manufacturers producing "smart" pistols, reports
MIC
with reference to defense.ru.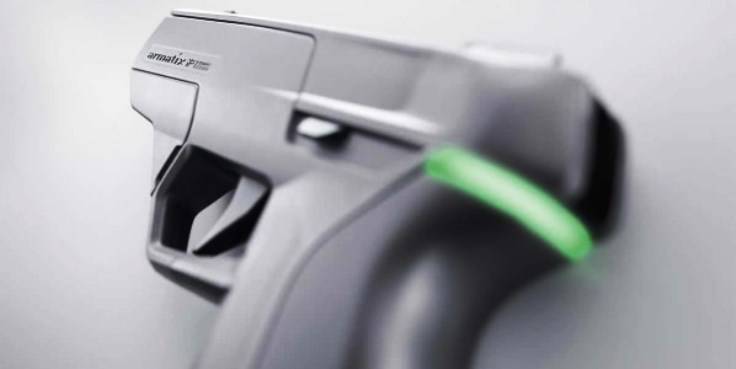 It is noted that "the list of characteristics of pistols, described in the standard, is a recommendation for manufacturers
weapons
and for buyers. "
According to the portal, in the world every year hundreds of crimes are committed with the use of stolen small arms.
"Development companies have different ideas about smart weapons. Some manufacturers offer to equip the weapon with fingerprint sensors, others - with special RFID-tag readers, and others - with Bluetooth-interface system with smart wristwatches. In all cases, the weapon is equipped with an electronic fuse, "the article says.
The new standard so far applies only to service pistols. It is assumed that in the future it will become mandatory for both law enforcement agencies and civilians.
"According to the standard, in the" smart "weapon the axis of the bore should be no higher than 4,4 centimeters from the underside of the frame. The width of the weapon should not be more than 3,4, see. Shops pistols should fit from 14 to 16 cartridges. Pistols should not have external fuse controls. In addition, they must retain the ability to shoot with the store extracted, "writes the resource.
The list of requirements also states that security systems "should be integrated into the design of weapons, including batteries," and "should be implemented in such a way that an attacker can access security systems only with a complete disassembly of weapons".
At the same time, the Ministry of Justice admitted that "the authorization of the owner can be made with the help of some external device".
In the event of a battery running out of charge, "controlling the electronic fuse and gun authorization system", the weapon should be blocked.
Two years ago, the development of a special authorization sensor was announced by the American company Yardarm Technologies. The device is designed specifically for the police and made in a plastic case the size of a matchbox. Mounted on the back of the Glock pistol grip.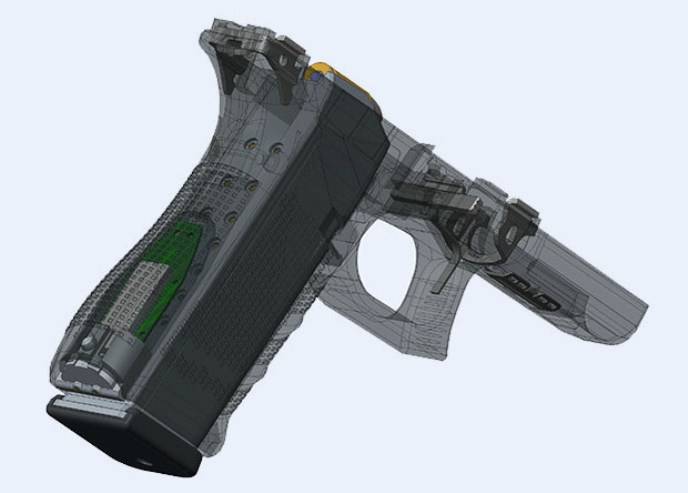 Yardarm sensor on the Glock 17 handle
"The device is equipped with a battery, accelerometer, electronic compass, gyroscope, data processing chip and Bluetooth module. The sensor is able to determine whether the pistol is removed from the holster and in which direction the policeman is aiming and shooting. The weapon is able to assess the intensity of shooting. In addition, the sensor is able to determine whether the weapon is in the hands of a policeman or it has been stolen, "the newspaper writes.