Ukraine on the day of the third anniversary of the start of Euromaidan is one of the main
news
sources. Each of the ukropolitiks is trying to be noted in the information field for one reason or another. Thus, information appeared in the Ukrainian press that Leonid Kuchma was allegedly leaving the Contact Group for resolving the situation in Donbass. Some time after publications in the Ukrainian press, the head of Kuchma's press service Daria Olifer took the floor, announcing that her boss would remain in the group:
Leonid Kuchma continues to work as a representative of Ukraine in the Tripartite Contact Group, and on November 23 in Minsk will take part in a meeting of the group, where key issues for discussion will be security and the release of hostages.
This statement was made against the background of the statement of Kuchma himself, who allegedly asked the president to release him from his post. From the Ukrainian media claiming Kuchma to be quoted (quotation
LB
):
Release me, please, from this work. I alone remained of the team that was originally. Russia has already changed two of them ... I am happy to hand over my powers: maybe someone can really do it better.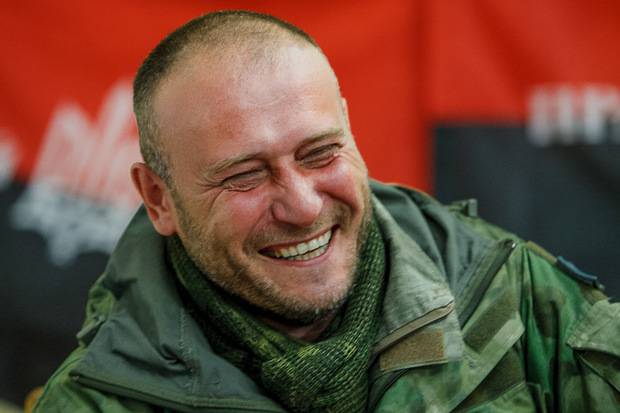 No data on the reaction of Poroshenko to such statements. But there are materials about the awarding of the leader of the "Right Sector" by Petro Poroshenko (the organization is banned in the Russian Federation) Dmitry Yarosh. Edition
"Ukrainian Truth"
reports that Yarosh was awarded the President of Ukraine with the Order of Bohdan Khmelnytsky ІІІ degree "for personal courage, dedication and high professionalism shown in the protection of state sovereignty and territorial integrity of Ukraine."
State sovereignty and territorial integrity of Ukraine? - This is such a sarcasm from Poroshenko, who came to power not without the help of the Yarosh radicals? ..