The launch of the communication vessel "Ivan Khurs" (project 18280) will take place in 2017 g, the exact date of the event is being specified, the portal reports
Flotprom
.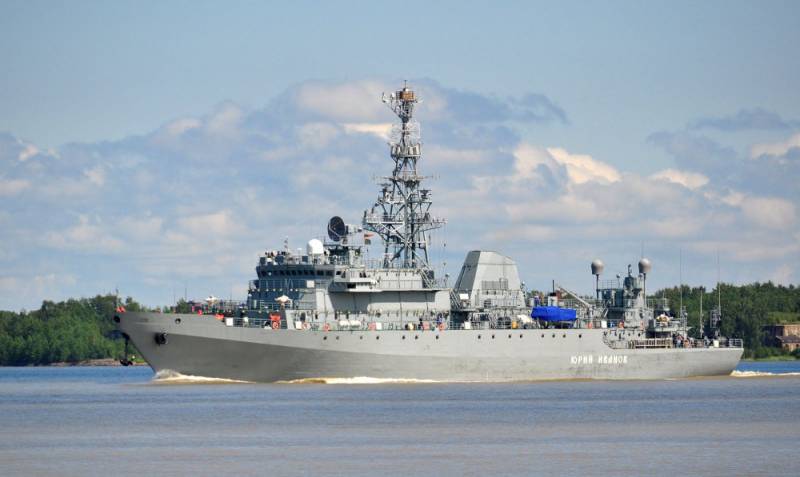 Earlier, the shipyard stated that the launching of a reconnaissance ship will take place at the end of this year.
"According to the results of the operation of the head vessel," Yuri Ivanov ", a number of the crew's wishes were taken into account: the habitability and ergonomics were improved. But no major changes were made to the project ",
- clarified the representative of the company Olga Danilevskaya.
According to her, the ship "Ivan Khurs" is planned to be transferred to the Pacific
the fleet
.
"Ivan Hurs has the ability to monitor the US missile defense system. This is a very important point, because the Americans are not abandoning their intentions to strengthen their presence in the Asia-Pacific region, despite the opposition of China. The situation becomes more complicated, the opposition of these two countries will intensify. In this situation, Russia has its own interests, and we must comply with them, "said Ivan Konovalov, head of the military policy sector of the Russian Institute for Strategic Studies.
The lead ship of the 18280 project was transferred to the Northern Fleet last July.
Resource Help:
"The communications vessel (medium reconnaissance ship) was designed to provide communications and fleet management, as well as for reconnaissance and electronic warfare. The ship's designer was the Iceberg Central Design Bureau.