Seven Turkish soldiers were injured and one died during the fighting in the Syrian city of El-Bab, reports
TASS
Post General Staff of the Armed Forces of Turkey.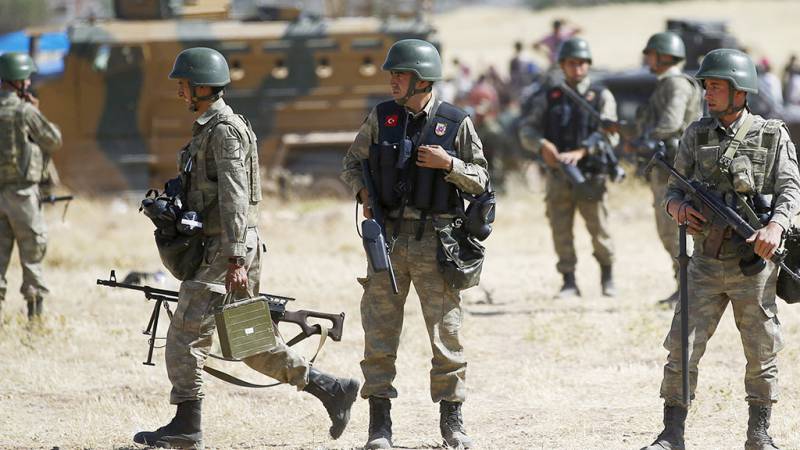 "A mined car was blown up in the Al-Azraq region in the west of Al-Bab, two sergeants were slightly injured. Also, as a result of the attack of the militants of the "Islamic State" (the group was banned in the Russian Federation), two of our soldiers suffered in Al-Goose. In the region of Numan, one of our brothers died arms and three have suffered "
- told in the General Staff.
It is noted that, in turn, the Turkish troops "launched an operation in the areas of Bzagah, Kabasin, Suflaniya and in the north of al-Bab, which resulted in the destruction of four buildings used by the IS as command posts."
Recall, August 24 of the Turkish Defense Ministry launched an operation in Syria "Euphrates Shield", in which Turkish troops are helping the opposition Syrian free army to liberate the northern part of the country from terrorists.