The Foreign Minister of Ukraine called an alternative to the Minsk agreements. His words were voiced against the background of frequent statements by individual politicians in Kiev, insisting on the need to "minimize Minsk", since meetings in Belarus "cannot lead to a positive result for Ukraine due to the puppet Lukashenko to the Kremlin". Recall that one of those who offered to abandon the negotiations in Minsk and stop any activity related to the implementation of the Minsk agreements is a parliamentarian of the VRU who organized terrorist acts to undermine power transmission lines in the Kherson region - Mr. Chubarov. It was he who called the president of Belarus "Kremlin puppet."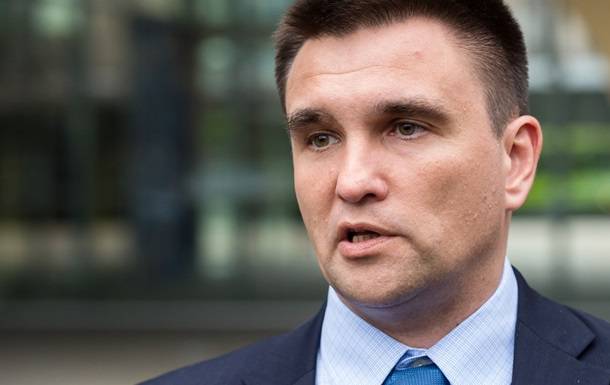 Pavel Klimkin said that an alternative to the Minsk agreements can only be "freezing the conflict in the Donbass."
The statement of the Foreign Minister of Ukraine leads the website of the channel
Inter
on which Klimkin spoke:
We all know that the Minsk agreements are obligations, including political obligations on the part of Russia ... We must make Russia follow at least fundamental steps. An alternative to "Minsk" is "freezing" and the further destabilization of Ukraine by Russia.
According to Klimkin, Ukraine needs to remember that the Minsk agreements "allow us to hold Western sanctions against Russia for failing to fulfill its obligations." Mr. Klimkin did not explain what obligations under the Minsk agreements were given directly by Russia and where exactly the document on the obligations of the Russian Federation was indicated. But he made it clear that Ukraine continues to be profitable to ignore the points of the agreements, in order to "transfer the arrows" to the Donbass and Russia.